Mae Trac yn falch o bweru recriwtio ar gyfer
Barts Health NHS Trust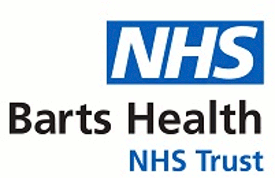 Gwybodaeth
Barts Health is one of the largest NHS trusts in the country, and one of Britain's leading healthcare providers.
The Barts Health group of NHS hospitals is entering an exciting new era on our improvement journey to becoming an outstanding organisation with a world-class clinical reputation. Having lifted ourselves out of special measures, we now have the impetus and breathing space to chart a fresh course in which we are continually striving to improve all our services for patients.
Our vision is to be a high-performing group of NHS hospitals, renowned for excellence and innovation, and providing safe and compassionate care to our patients in east London and beyond. That means being a provider of excellent patient safety, known for delivering consistently high standards of harm-free care and always caring for patients in the right place at the right time. It also means being an outstanding place to work, in which our WeCare values and behaviours are visible to all and guide us in how we work together.
Statws y swydd wag:

Closed
Cyf:

259-018005RLH-02SM
ID y swydd wag:

3793691
Adult Emergency Staff Nurse - Band 5
Closed for applications on: 13-Ebr-2023 17:07
Statws y swydd wag: Closed
Closed for applications on: 13-Ebr-2023 17:07
Ddim yn derbyn ceisiadau mwyach
Ymddiheuriadau, ond nid yw'r swydd wag hon yn derbyn ceisiadau mwyach.
Gallwch chwilio am swyddi tebyg ar fwrdd swyddi'r cyflogwr, neu fynd i'n bwrdd swyddi cenedlaethol Health Jobs UK.