Mae Trac yn falch o bweru recriwtio ar gyfer
Lewisham and Greenwich NHS Trust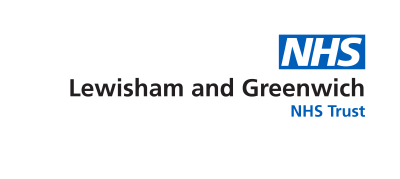 Gwybodaeth
Lewisham and Greenwich NHS Trust is a community focused provider of local and acute care, providing high quality services to over one million people living across the London boroughs of Lewisham, Greenwich and Bexley. With a turnover of around £700 million, we provide services at Queen Elizabeth Hospital in Woolwich, University Hospital Lewisham and a range of community settings in Lewisham. We also provide some services at Queen Mary's Hospital in Sidcup.
The Trust has 7,500 staff and we have recently invested in our workforce to grow our establishment across a number of key services.  In 2020 we won a London NHS Parliamentary Award in recognition of a wide range of initiatives to make the organisation a great place to work. We are accredited as a flexible working employer offering a number of flexible working options for staff.  We are also accredited as a London Living Wage employer for our substantive, bank and contractors.
Our hospitals provide a wide range of inpatient and outpatient services, as well as emergency and planned care. Over the last year, our emergency performance has been among the strongest in London, despite our emergency departments being among the busiest in the capital.
Queen Elizabeth Hospital in Woolwich regularly achieves the fastest ambulance turnaround times in London. The critical care unit at the hospital is one of the few in the country to meet the gold standard for consultant and junior doctor staffing.
University Hospital Lewisham has the largest stroke rehabilitation centre in the country, and the third largest specialist centre in the UK for treating blood conditions such as sickle cell. The hospital is one of the few in the country to offer opt-out HIV testing in the emergency department, ensuring that any patient who has a blood test is routinely screened for HIV.
The Trust's community services for children and adults in Lewisham are rated "Outstanding" by the Care Quality Commission.
The Trust is a centre for the education and training of medical students enrolled with King's College London's GKT School of Medical Education. We are a training centre for nurses, midwives and allied health professionals. We are pioneering new roles that will support the changing needs of our patients and are one of the largest employers of physician associates in the country.
We are committed to working with our partners to deliver the best outcomes for our local communities. This means playing an active role in the South East London Integrated Care System (ICS), and in formal partnerships including the South East London Acute Provider Collaborative, provider partnerships with our local mental health trusts and borough-based boards of the ICS in Bexley, Greenwich and Lewisham.
Statws y swydd wag:

Closed
Cyf:

197-RF2160
ID y swydd wag:

4060244
Principal Population Health & Care Analyst
Closed for applications on: 4-Mai-2022 00:00
Statws y swydd wag: Closed
Closed for applications on: 4-Mai-2022 00:00
Ddim yn derbyn ceisiadau mwyach
Ymddiheuriadau, ond nid yw'r swydd wag hon yn derbyn ceisiadau mwyach.
Gallwch chwilio am swyddi tebyg ar fwrdd swyddi'r cyflogwr, neu fynd i'n bwrdd swyddi cenedlaethol Health Jobs UK.