Trac proudly powers the recruitment for
North Staffordshire Combined Healthcare NHS Trust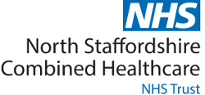 About
North Staffordshire Combined Healthcare NHS Trust is a leading provider of mental health, social care, learning disability and substance misuse services in the West Midlands.
We are delighted to be have been awarded Outstanding from the Care Quality Commission. One of our key objectives is "to attract and inspire the best people to work here". We're proud to be only one of two specialist Mental Health Trusts in England rated Outstanding by the CQC, and we are not stopping there. Our aim is to be Outstanding in ALL we do and HOW we do it. And that's OUR aim for YOU.
We strive to be recognised as a centre of excellence in both integrated and specialist care, bringing innovative solutions to the services we deliver and the strategies we develop, embedding a culture of continuous learning across our organisation, and supporting and inspiring others. This is reflected in our vision, quality priorities and values.
Our SPAR Quality Priorities are to deliver services that are Safe, Personalised, Accessible and Recovery-focused. Our Values make clear how we want to go about our business - these are to be Proud to CARE - being Compassionate, Approachable, Responsible and Excellent."
These guide not only how we deliver our services on a day-to-day basis, but also how we support and develop our people and our own organisation, how we manage and develop our partnerships and relationships with our service users, carers and families, as well as our external stakeholders across the local health and care economy.
We have a team of around 1,285 whole time equivalents staff and in 2016/17 a turnover of £81 million. In 2016/17, for the 18th consecutive year, we achieved financial surplus. We currently work from both hospital and community based premises, operating from approximately 30 sites to around 470,000 people of all ages in Stoke-on-Trent and across North Staffordshire. Our main site is Harplands Hospital, which opened in 2001 and provides the setting for most of our inpatient units. We provide services to people with a wide range of mental health and learning disability needs. Sometimes our service users need to spend time in hospital, but much more often we are able to provide care in community settings and in people's own homes. We also provide specialist mental health services such as child and adolescent mental health services (CAMHS), substance misuse services and psychological therapies, plus a range of clinical and non-clinical services to support University Hospitals of North Midlands NHS Trust (UHNM).
We have four clinical directorates to ensure the effective running of our services. Each directorate is led by a Clinical Director who provides clinical leadership and an Associate Director responsible for its management. Our four directorates are:
Stoke Community
North Staffs Community
Acute and Urgent
Specialist
We are moving to more integrated services across North Staffordshire and Stoke-on-Trent, supporting a new alliance of health and care providers including mental health, primary care, community services, acute services, social care and voluntary sector.
The Trust is committed to ensure that no job applicant or employee receives less favourable treatment on the grounds of age, disability, gender, race, religion or belief, sexual orientation, marital status, gender reassignment or pregnancy/maternity. We fully support the right of all staff to equal opportunities and are committed to the development of a diverse workforce.
System maintenance
The trac.jobs system will be undergoing essential maintenance at . We expect the work to be completed by 22:00.
During this time period it will not be possible to browse jobs, sign into your account or submit job applications.
Ref:

232-COR-4350199
Vacancy ID:

4350199
Senior Pharmacist
Closed for applications on: 26-Sep-2022 00:00
Vacancy status: Closed
Closed for applications on: 26-Sep-2022 00:00
No longer accepting applications