Trac proudly powers the recruitment for
347 Mersey and West Lancashire Teaching Hospitals NHS Trust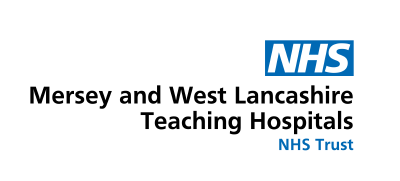 About
The Trust delivers acute hospital care, intermediate care, community, and primary care services to a population of over 600,000 people with a combined workforce of around 9000 dedicated and skilled staff from 17 locations including Whiston, Southport & Formby, St Helens, Ormskirk and Newton hospitals.
The Trust provides regional services for burns, plastic surgery and spinal injuries to more than 4 million people across Mersey and West Lancashire, Cheshire, the Isle of Man and North Wales.
Our Vision is to deliver 5 Star Patient Care:
CARE that is evidence based, high quality and compassionate
​​​​​​SAFETY that is of the highest standards
COMMUNICATION that is open, inclusive and respectful
SYSTEMS that are efficient, patient centred and reliable
PATHWAYS that are best practice and embedded, but also respect the individual needs of patients
As a Trust, our aim is to provide a high quality service to all our patients. We strive to meet the best standards for professional care whilst being sensitive and responsive to the needs of individual patients. 
As a teaching hospital trust, we have well established educational and research relationships with the University of Liverpool and Liverpool John Moores University. As Lead Employer, on behalf of the Mersey Deanery, we are responsible for over 5,000 trainee speciality doctors based in hospitals and GP practice placements throughout Merseyside and Cheshire.
System maintenance
The trac.jobs system will be undergoing essential maintenance at . We expect the work to be completed by 22:00.
During this time period it will not be possible to browse jobs, sign into your account or submit job applications.
Ref:

347-4398705
Vacancy ID:

4398705
Audiologist
Closed for applications on: 22-Aug-2022 00:01
Vacancy status: Closed
Closed for applications on: 22-Aug-2022 00:01
No longer accepting applications