Trac proudly powers the recruitment for
Mersey Care NHS Foundation Trust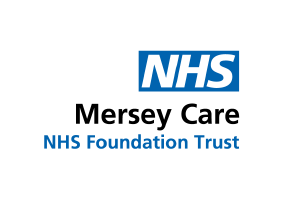 About
Mersey Care is one of the largest trusts providing physical health and mental health services in the North West, serving more than 1.4 million people across our region (Halton, Warrington, Knowsley, Liverpool, Sefton and St Helens) and is also commissioned for services that cover the North West, North Wales and the Midlands.
We offer specialist inpatient and community services that support physical and mental health and specialist inpatient mental health, learning disability, addiction and brain injury services. Mersey Care is one of only three trusts in the UK that offer high secure mental health facilities.
At the heart of all we do is our commitment to 'perfect care' – care that is safe, effective, positively experienced, timely, equitable and efficient. We support our staff to do the best job they can and work alongside service users, their families, and carers to design and develop future services together. We're currently delivering a programme of organisational and service transformation to significantly improve the quality of the services we provide and safely reduce cost as we do so.
We call this continuous improvement in quality and cost, 'striving for perfect care'. Our aim is to play a full part in the health and social care economies we serve, by promoting and driving greater integration between mental and physical health and social care.
Our clinical services are provided across over 170 sites spanning a large part of the North West. Our services are supported by a corporate teams based at our offices in Kings Business Park, Prescot, and Hollins Park, Warrington.
We take positive action to support disadvantaged groups and also particularly encourage applications from BAME, disabled and LGBT people that are under-represented in our workforce. Furthermore we welcome applications from reservists and ex-armed forces as we recognise the benefits of the values, skills, training and experience that they bring to their work with us. We encourage all applicants to share their equality information with us.
Flexible working requests will be considered for all roles.
System maintenance
The trac.jobs system will be undergoing essential maintenance at . We expect the work to be completed by 22:00.
During this time period it will not be possible to browse jobs, sign into your account or submit job applications.
Ref:

350-COM4435918
Vacancy ID:

4435918
Specialist Speech and Language Therapist
Closed for applications on: 26-Sep-2022 00:01
Vacancy status: Closed
Closed for applications on: 26-Sep-2022 00:01
No longer accepting applications