Trac proudly powers the recruitment for
North Bristol NHS Trust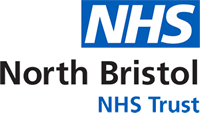 About
Our Vision
North Bristol NHS Trust (NBT) is a centre of excellence for health care in the South West region in a number of fields as well as one of the largest hospital trusts in the UK with an annual turnover of £544 million (including £33m related to the Community Children's Health Partnership). Sixty five per cent of our income for patient care comes from the three principal clinical commissioning groups of Bristol, North Somerset and South Gloucestershire. Most of the rest is received for specialist services commissioned by NHS England.
As the largest teaching Trust in the South West we have internationally renowned medical teams delivering incredible outcomes for our patients through the hard work and dedication of our 12,000 doctors, nurses, healthcare professionals and support staff.
For many years we have been at the forefront of new medical techniques and innovations, including brain and spinal surgery, joint replacement and the world's first radar breast imaging system, to name but a few.
We provide award-winning services and receive a significant number of referrals from other hospital Trusts for our wide range of specialist services. We treat over 300,000 patients a year, including over 6,300 births, and yet our philosophy is that each patient is treated with respect and dignity and, most important of all, as a person.
Our commitment is that each patient is treated with respect and dignity and, most important of all, as a person. We aim to provide "exceptional healthcare personally delivered" by offering services of exemplary quality, ensuring no unnecessary waits or delays, giving care in high quality facilities and having well trained and caring staff. Our vision is to be the provider of choice for patients needing our specialist care. We want to deliver innovative services with excellent clinical outcomes in the most appropriate setting for our patients. In May 2014 the vast majority of the Trust's inpatient services were centralised at Southmead Hospital Bristol when the new Brunel building opened its doors. Services from both Frenchay and Southmead hospitals were moved across during that month.
For 2015/16 the Trust Board signed up to focussing on three key strategic themes that were designed to address the challenges facing the Trust following the move. In addition, the Board wanted to focus on providing services for our patients which were safely delivered with an enhanced experience and made progress on meeting the constitutional standards. There was recognition of the need to have a stable workforce, with less dependency on agency staff, and for sustainable service delivery all within controlled finances. It was also important to conclude the major site redevelopment programme at Southmead.
The key themes of our plan in 2015/16 were:
*Delivering our core offer
*Being a healthy organisation
*Creating a future.
System maintenance
The trac.jobs system will be undergoing essential maintenance at . We expect the work to be completed by 22:00.
During this time period it will not be possible to browse jobs, sign into your account or submit job applications.
Ref:

339-ASCR-RN-SBDU0822
Vacancy ID:

4536936
Band 5 Registered Nurse South Bristol Satellite Unit
Closed for applications on: 12-Oct-2022 00:01
Vacancy status: Closed
Closed for applications on: 12-Oct-2022 00:01
No longer accepting applications