Trac proudly powers the recruitment for
The Shrewsbury and Telford Hospital NHS Trust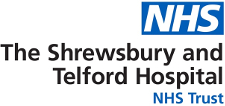 About
The Shrewsbury and Telford Hospital NHS Trust is the main provider of district general hospital services for nearly half a million people in Shropshire, Telford & Wrekin and mid Wales.

Our main service locations are The Princess Royal Hospital in Telford and The Royal Shrewsbury Hospital in Shrewsbury, which together provide 99% of our activity.

Both hospitals provide a wide range of acute hospital services including accident & emergency, outpatients, diagnostics, inpatient medical care and critical care.

During 2012/13 the Princess Royal Hospital became our main specialist centre for inpatient head and neck surgery with the establishment of a new Head and Neck ward and enhanced outpatient facilities. It also became our main centre for inpatient Women and Children's services following the opening of the Shropshire Women and Children's Centre in September 2014.

During 2012/13, The Royal Shrewsbury Hospital became our main specialist centre for acute surgery with a new Surgical Assessment Unit, Surgical Short Stay Unit and Ambulatory Care facilities.

Together the hospitals have just over 700 beds and assessment & treatment trolleys.

Alongside our services at The Princess Royal and Royal Shrewsbury, we also provide community and outreach services such as:

Consultant-led outreach clinics (including the Wrekin Community Clinic at Euston House in Telford);
Midwife-led units at Ludlow, Bridgnorth and Oswestry;
Renal dialysis outreach services at Ludlow Hospital;
Community services including Midwifery, Audiology and Therapies.
System maintenance
The trac.jobs system will be undergoing essential maintenance at . We expect the work to be completed by 22:00.
During this time period it will not be possible to browse jobs, sign into your account or submit job applications.
Ref:

223-CCP-171
Vacancy ID:

4756729
Critical Care G2G Project Support Officer
Closed for applications on: 7-Dec-2022 00:00
Vacancy status: Closed
Closed for applications on: 7-Dec-2022 00:00
No longer accepting applications