Trac proudly powers the recruitment for
Birmingham Community Healthcare NHS Foundation Trust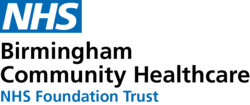 About
We provide high quality, accessible and responsive community and specialist services within Birmingham and the West Midlands. We deliver over 100 clinical services, out in peoples homes and in over 200 hospitals, health centres and clinics. We provide services for adults, children, people with learning disabilities, those with rehabilitation needs and also dental services.
Ref:

820-5059120-DEN
Vacancy ID:

5059120
Dental Technician band 5
Accepting applications until: 02-Oct-2023 23:59
Vacancy status: Open
Accepting applications until: 02-Oct-2023 23:59
Key details
Location
Site

Production Laboratory, Birmingham Dental Hospital

Address

5 Mill Pool Way

Town

Birmingham

Postcode

B5 7EG

Major / Minor Region

Birmingham & The Black Country
Contract type & working pattern
Contract

Permanent

Hours

Full time - 37.5 hours per week
Salary
Salary

£28,407 - £34,581 PA

Salary period

Yearly



Grade

(Band 5)
Specialty
Main area

Dental
Interview date

18/10/2023
Job overview
Please note: there is 1 full time vacancy and 1 fixed term 12 month vacancy available
The post is based in a Specialised Restorative Dentistry Laboratory, within Birmingham Dental Hospital, which provides technical support for consultants, senior and junior clinical staff, postgraduate and undergraduate students in a wide range of dental specialties.
To provide a range of restorative dentistry technical services, with particular emphasis on the design, planning and construction of highly specialised and precision conservation dentistry procedures, including individual crown and routine bridgework and non-routine restorative work.
We are looking for highly motivated individual to join our large team of technicians, we are a busy lab so need someone who can work independently, as well as part of a team.  You will need to be able to organise your workload,  be able to interact with both staff and dental students to discuss patient cases and also interact with patients on clinic from time to time.  We are happy to give training to help work within a hospital setting, as we differ from a commercial lab, we do every job from start to finish.  We have great opportunities for extra training, i.e Cad cam, so if you would like to learn all around skills then this would be a great opportunity for you. 
Advert
Assisting senior laboratory staff in the absence of the Laboratory Manager with general administrative duties
Achieving a consistently high standard in the production of restorations including both single and multi unit metal bonded to ceramic restorations using semi and fully adjustable articulators.
Advising/assisting consultants, senior and junior staff and undergraduate students on technical/clinical problems relating to patient treatment plans 
Working to tight turnaround times
 Discussing with and advising undergraduate students on matters of techniques, restoration design and material selection.
Shade matching with regards to patient expectations.
Planning, designing and constructing diagnostics wax-ups, including occlusal splints, both hard and soft for treatment planning
Being competent in the use of porcelain, composite materials, precious and non- precious cast dental alloys including the production of  working models 
Planning, co-ordinating and prioritising daily personal workload to meet laboratory deadlines and service requirements on a daily basis.
Assisting in the routine day-to-day running of the laboratory and assisting undergraduate students, clinical and nursing with enquiries and the collection of completed work using Labtac
Dealing with internal and external telephone enquiries routinely.
Being competent working in the laboratory environment and utilising various specialised machinery within the laboratory .
Working for our organisation
IMPORTANT
Please ensure you check your TRAC account regularly as this is how we will communicate with you during the shortlisting and selection process.
Please ensure all sections of the application form are completed fully. Please particularly ensure that you provide full details of all referees including BUSINESS EMAIL ADDRESS, telephone contact details and postal address.
Be Part of Our Team...
Birmingham Community Healthcare NHS Foundation Trust (BCHC) has more than 5000 staff working across Birmingham and the West Midlands in a wide range of community nursing and specialist healthcare roles. BCHC delivers over 100 clinical services, in people's homes, health centres, clinics and inpatient facilities. We deliver a wide range of services for children, young people, parents and families as well as adults and community services, two community hospitals, services for people with learning disabilities, the internationally recognised West Midlands Rehabilitation Centre and one of Europe's leading Dental Hospitals and School of Dentistry. We deliver all of this with a commitment to integrated, personalised care that is rooted in our local communities. We have an ambition to deliver outstanding, integrated care as one of the key NHS providers in the West Midlands.
If you want to 'Be Part of Our Team' and work with a Foundation Trust which is continuously striving for better care and healthier communities, we want to hear from you.
Detailed job description and main responsibilities
Our key relationships through our day are Consultants, STR and DCT level clinicians, we also work with our dental students from their 3rd year on wards of their 5 year course,  there is around 75 - 80 students per year, so we are extremely busy with the work they do through their training with us.  Our dental nursing team are a big part of our working day, they will usually collect the work for the clinics and a great team to work along side. 
The work is allocated each day by the Lab Manager/Deputy, the Band 6 senior technicians , give out the work in the absence of the manager.
The work then needs to organised on the bench (usually date order), and once completed, it is then booked out on our Labtrac system and the Administrator for the lab then shelves the work ready for collection. 
If needed, Cad Cam training will be given as the position holder will be responsible for doing their own cad work, this will be in line with the band 5 work allocation. 
The position holder will need to ensure the Manager is aware of any issues that may result in delaying work going out to a patient, and communications are sent to the relevant clinician/student.
PDR's to be undertaken with the line manager every year, this helps to identify training required/wanted, to help with progression etc. 
Wellbeing meetings are held with staff to try and help with any concerns both inside and outside of work if needed, and to try and help with work life balance to help staff be happier and more productive at work.
Disability Confident Employer and Guaranteed Interview Scheme
BCHC offers a guaranteed interview to any candidate who is Disabled, Neurodiverse, has a hidden or long term health condition as recognised under the Equality Act 2010, providing they meet the essential criteria of the job role, as set out in the person specification.  We encourage applicants to submit their applications and to request any reasonable adjustments where required.
Equality, Diversity and Inclusion
Birmingham is a fantastic place to live and we serve a wide range of people and communities. BCHC are an advocate of diversity and strive to mirror the community we serve as much possible.
We are committed to and actively promote equality of opportunity for all staff and applications from individuals from all areas of the community who meet the specific criteria are encouraged regardless of age, disability, sex, gender reassignment, sexual orientation, pregnancy and maternity, race, religion or belief and marriage/civil partnerships.
Promoting Workforce Equality
In response to data held by BCHC which demonstrates that individuals from particular protected characteristics are under-represented, BCHC are striving to redress these imbalances. In order to do this, the Trust is committed to the employment and career development of individuals with these protected characteristics.  As part of this commitment and given this under-representation, the Trust guarantees an interview to any applicants from under-represented groups for positions at Band 8a and above whose application meets the essential criteria for the post as detailed on the Person Specification.
The Trust is currently under-represented in terms of people who identify as Black, Minority Ethnic (BME) and welcomes applicants from these communities. Selection will be on the basis of merit. In order to ensure the diversity of our workforce and understand the differing needs of our communities, the Trust is committed to the principles of Positive Action.
Flexible Working
Birmingham Community Healthcare NHS Foundation Trust (BCHC) supports a variety of flexible working practices and, where possible (given our range of services and community settings) dependent upon the requirements associated with the role, will actively consider requests made and support these where practically possible.  This may include hybrid patterns of working to enable colleagues to request the flexibility of a mixture of home/base working.
In accordance with the NHS People Promise, the Trust is committed to facilitating a healthy work/life balance that is essential to health and wellbeing and to making BCHC a 'Great Place to Work'.  We will be happy to discuss and consider all requests relating to working patterns and hours at your interview so please do ask!
 Benefits of working for us:
Full NHS terms and conditions including extensive holidays, Agenda for Change pay with enhancements
Attractive relocation payment if you relocate to the local area.
Discounts for local and national retailers
Dedicated well-being services for all employees
Flexible working where possible
Applicant requirements
You must have appropriate UK professional registration.
The postholder will have access to vulnerable people in the course of their normal duties and as such this post is subject to the Rehabilitation of Offenders Act 1974 (Exceptions) Order 1975 (Amendment) (England and Wales) Order 2020 and as such it will be necessary for a submission for Disclosure to be made to the Disclosure and Barring Service to check for any previous criminal convictions.
Person specification
Qualifications
Essential criteria
GDC reistration
Bsc/Btech Diploma in Dental Technology/ or equivalent
Demonstrate interest in Continuing Professional Development
Desirable criteria
Competent use of relevant IT systems
Skills, knowledge Experience
Essential criteria
Ability to design and construct a full range of crown and bridge medical devices
Specialist knowledge of a wide range of technical procedures
Good communication and organisational skills
Ability to work flexibly and under pressure
Further details / informal visits contact
Name

Louise Carey

Job title

Lab Manager/Deputy

Email address

Telephone number

0121 466 5281

Additional information

please contact me between 9am - 3.30pm if you require any further information, or should you wish to come and look around the hospital and Lab area.
Start your application
You must sign in to a Trac account before you can apply for this job.
Create an account
Create your account and apply for your new job!