Trac proudly powers the recruitment for
Buckinghamshire Healthcare NHS Trust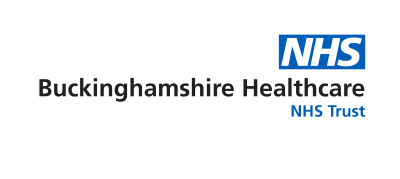 About
First choice for Buckinghamshire and beyond
Buckinghamshire Healthcare NHS Trust provide a wide range of high quality acute and community services from two acute hospital sites in Stoke Mandeville and Wycombe, and community hospitals at Amersham, Thame, Marlow, Buckingham, Chalfonts and Gerrards Cross. Details of these can be found on they hospitals and community facilities page. 

Specialist services include our regional dermatology, allergy and skin cancer centre, burns care and plastics sub-regional centre, cardiac services and the National Spinal Injuries Centre.

More than 6,000 staff serve residents across Buckinghamshire, Thame (Oxfordshire), Tring (Hertfordshire) and Leighton Buzzard (Bedfordshire) - a combined population of 500,000. It serves a much larger population, 1.5m for burns and plastic services and 14m for spinal injuries.
Where your needs always come first
Our patients are at the heart of everything that we do, providing you with safe and compassionate care, every time. Our focus is on providing right care, right place, right time, first time and everything we do is aimed at delivering high-quality care when and where you need it.
System maintenance
The trac.jobs system will be undergoing essential maintenance at . We expect the work to be completed by 22:00.
During this time period it will not be possible to browse jobs, sign into your account or submit job applications.
Ref:

434-IM5065534
Vacancy ID:

5065534
Emergency Nurse Practitioner
Closed for applications on: 27-May-2023 00:00
Vacancy status: Closed
Closed for applications on: 27-May-2023 00:00
No longer accepting applications