Trac proudly powers the recruitment for
East and North Hertfordshire NHS Trust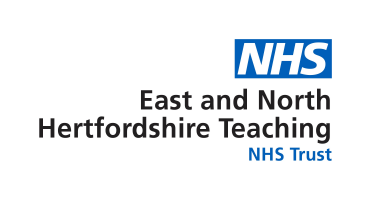 About
Who are we?
We are a very special organisation.  Our teams are amazing, and we are extremely proud of the range of general and specialist services we provide.  We are committed to achieving our ambition of providing high-quality, compassionate care to our community in all that we do.
About our four hospitals
Lister Hospital, Stevenage
provides a full range of outpatient, inpatient, emergency, maternity and diagnostic services
have a designated trauma centre
provide a 24/7 heart attack service
have the biggest renal dialysis service in the region
have a hyper acute stroke unit which has been established for over 5 years
are the only robotic urology surgery training organisation in the country
 Mount Vernon Cancer Centre, Northwood
have an international reputation for providing the very highest standards of cancer care and research
have some of the most advanced cancer treatment services in the country, investing £25 million to ensure we have some of the best equipment
Hertford County Hospital, Hertford and QEII Hospital, Welwyn Garden City
Provides outpatient, antenatal and diagnostic services for local people. 
24/7 urgent care centre at the QEII, where £30 million is being invested in building a new hospital with beautiful, modern facilities. 
Why are we special?
Our strong links with the University of Hertfordshire and Cambridge University…
These strong links mean that our staff are supported and encouraged to further their personal development. Our relationship with the Universities allows the Trust to invest in its staff, providing fantastic training and development.
Our People Strategy sets out our ambitions to enable us to become even better than we are today and staff engagement and empowerment is key to this. We recognise our staff achievement at our annual staff awards and our clinical and corporate services and developments have also been recognised nationally.
Ref:

361-PLN-5281415
Vacancy ID:

5281415
Orthopaedic Practitioner
Accepting applications until: 02-Oct-2023 23:59
Vacancy status: Open
Accepting applications until: 02-Oct-2023 23:59
Start your application
You must sign in to a Trac account before you can apply for this job.
Create an account
Create your account and apply for your new job!