Trac proudly powers the recruitment for
AGH Solutions Ltd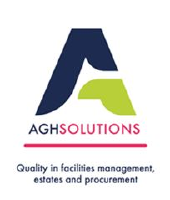 About
Welcome to AGH Solutions Ltd
Quality in facilities management, estates and procurement
AGH Solutions is a wholly-owned subsidiary of Airedale NHS Foundation Trust.  We are proud of our NHS heritage, and proud to be supporting Airedale's clinical services.
We are able to provide a wide range of facilities management, estates and procurement services to clients both within and beyond the NHS.
We look forward to speaking to you, to discuss your requirements. 


About us
AGH Solutions was born out of Airedale NHS Foundation Trust, a hospital and community services trust based outside Keighley, West Yorkshire.
We are privileged to operate in a beautiful part of the country.  The clinical services we support reach far up into the Yorkshire Dales, across the Airedale, Wharfedale and Craven patch.  We are also lucky to have excellent transport links to Leeds, Bradford, Manchester and beyond.  Leeds city centre is 25 minutes by train from Keighley.
We provide a wide range of services, from traditional facilities management and estate maintenance, to sterile services, wheelchair engineering and procurement.
Our vision is to bring you a flexible, responsive, high quality, value for money service. 
Our NHS heritage means we work to the values and ethics of the NHS, and to those of Airedale NHS FT specifically. 


Work with us
Our business is our people and without our hard-working staff AGH Solutions would not exist.
We therefore aspire to be an employer of choice and through our people we deliver a service that is efficient, effective, and patient- and customer-focused. We encourage hard work and good performance and in return we reward staff for adhering to our values, displaying the behaviours we expect, and for good performance.
We offer competitive salaries and a good benefits package. 
We are committed to offering people from all backgrounds and circumstances the opportunity to gain employment.  As well as offering traditional working patterns we also offer work patterns that include evenings and weekend working where appropriate to give individuals the flexibility of employment that meets their personal and family commitments.


Enhanced Pay
As a service provider to the NHS we have to provide cover all year round.  Important work our committed staff carry out mean that some of our staff are required to work on Bank Holidays.  In exchange we pay enhanced rates of pay as a recognition for the commitment shown.


Enhanced Maternity Pay 
We understand that the arrival of a new member of the family is significant event in people's lives and we support our staff by offering a very attractive maternity and adoption leave package.  
 
Staff discount schemes
Our staff have access to the same staff benefits and discounts available to the NHS.  Local benefits at Airedale Hospital include:
Access to an onsite nursery
Subsidised restaurant
Discounted parking rates 
There are also a wide variety of local and national discounts available.
Ref:

423-5334287
Vacancy ID:

5334287
Hostess & Housekeeping Supervisor (Grade B)
Closed for applications on: 8-Jun-2023 00:01
Vacancy status: Closed
Closed for applications on: 8-Jun-2023 00:01
No longer accepting applications