Trac proudly powers the recruitment for
Somerset NHS Foundation Trust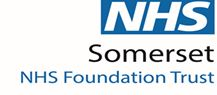 About
Within our trust we are privileged to work with over 12,500 colleagues who deliver or support our patient services. From therapists to nurses, doctors, researchers, scientists, porters, cleaners, kitchen staff, accountants, those who teach, and the receptionists who welcome our patients, the contribution of all of our colleagues is invaluable.
As one of the largest trusts in the south west, taking a joined-up approach to providing clinical, acute hospital, community health, mental health, learning disability and dental care services. It is what makes the trust an exciting and dynamic environment in which to work and build a progressive career.
System maintenance
The trac.jobs system will be undergoing essential maintenance at . We expect the work to be completed by 22:00.
During this time period it will not be possible to browse jobs, sign into your account or submit job applications.
Ref:

184-CM5068353-B
Vacancy ID:

5643019
Clinical/Practitioner Psychologist Band 8a
Closed for applications on: 25-Sep-2023 00:01
Vacancy status: Closed
Closed for applications on: 25-Sep-2023 00:01
Key details
Location
Site

Broadway Health Park

Address

Barclay Street

Town

Bridgwater

Postcode

TA6 5LX

Major / Minor Region

Somerset
Contract type & working pattern
Contract

Permanent

Hours

37.5 hours per week (Full and Part Time hours available)
Salary
Salary

£43,742 - £57,349 per annum, pro rata

Salary period

Yearly



Grade

(Band 7/8a)
Specialty
Main area

Perinatal Service
Our award winning trusts recognise that our colleagues are our most valuable resource, we are proud of the excellent levels of service our Trust provides to our service users and the dedication and conscientiousness of our colleagues. With over 10,000 colleagues working for our trusts in a very wide range of services, we aim to provide a supportive, inclusive environment in which our colleagues can thrive.
Job overview
The Perinatal and Maternal Mental Health Psychology Service in Somerset is expanding and creating new job opportunities for psychologists to work in either or both teams. The decision in which service new colleagues work will be decided in collaboration with the applicants and is dependent on their expertise. You would be joining friendly and supportive MDTs and a psychology team, with plenty of training opportunities, specialist supervision, and professional development.
The Perinatal Mental Health Service (PMHS) and Maternal Mental Health Service (MMHS) provide specialist, multidisciplinary community mental health support to pregnant and post-natal birthing people, babies, and their support system. 
PMHS and MMHS are part of large-scale national health service developments which aim to improve the quality of care and support for birthing people, their babies, and partners. Therefore, colleagues have opportunities to shape these new services, learn from current research and practice in the field, and attend training for specialist perinatal interventions.
PMHS and MMHS  offer a wide range of psychological interventions, both directly to families and indirectly. Direct interventions include ante and/or post-natal individual or group interventions, compassion-focused therapy (CFT), video interaction guidance (VIG), eye movement desensitization reprocessing (EMDR), cognitive behavioural therapy(CBT), systemic therapy, and psychodynamic therapy.
Advert
The post holder will be supported to train in evidenced-based perinatal mental health approaches, such as VIG, EMDR, Circle of Security, interpersonal psychotherapy, CBT, etc., which will depend on the interests of the clinician and the requirements of the service.
PMHS and MMHS work alongside people with lived experiences, midwives, health visitors, mental health practitioners, nursery nurses, doctors, and therapists. Psychologists develop and co-facilitate training, clinical supervision, reflective practice and consultation to a wide range of health professionals including maternity and neonatal services.
Working for our organisation
The PMHS provide a specialist, multidisciplinary community mental health service for the assessment and treatment of pregnant and post-natal birthing people with severe mental health illness, including post-partum psychosis. 
The MMHS is a much smaller but expanding team and has been providing support to the community since March 2022. The values of the MMHS are based on trauma-informed and psychological principles, with the voice of the birthing person at the centre of all interventions. The aim of the service is to offer birthing people, babies, and their support network, psychologically informed assessment and interventions related to tokophobia, trauma, and/ or loss during pregnancy, birth, and/or post-natal experiences.
The posts are county-wide with a team base likely to be in Bridgwater which is well connected transport-wise by the M5. The post holder will be required to visit a variety of locations around the county.
As these are ever evolving services, influenced by the current national developments and the expertise of the teams, it is not possible to capture the full depth of these roles in the description above. Applicants are welcome to call or email for more information.
Telephone: 01278454185 
 Debbie Bunce  Operational Service Manager
Debbie.bunce @somerset ft.nhs.uk 
 Dr Katherine Peckitt (Clinical Psychologist in MMHS); [email protected] 
 Dr Marie Pilton (Clinical Psychologist in PMHT); [email protected]
Detailed job description and main responsibilities
The principal purpose of this job is to improve the psychological health and wellbeing of women using the Perinatal and Maternal Mental Health Services.
This will be achieved in this post through undertaking the following areas of responsibility:
To manage a caseload of patients within the PMHS and/ or MMHS. 
To meet appropriate standards of practice in the quality and timeliness of the service provided.  The standards of practice will include meeting the standards defined by the HCPC and British Psychological Society (including the Division of Clinical Psychology)
To formulate and implement plans for the psychological treatment and/or management of patient's mental health and the presenting problem(s), based upon the appropriate theoretical and conceptual framework of the patient's problems, via the employment of methods based upon evidence-based practice and efficacy.
To be responsible for implementing a range of psychological interventions for patients, carers, families and groups.  Adjusting and refining psychological formulations and drawing upon a range of theoretical perspectives and different explanatory models and maintaining several provisional hypotheses.
To provide the psychological components of multidisciplinary work, and to lead such interventions when the major components are psychological.
To provide consultation and advice to relevant significant others, such as partners, in order to improve the psychological health of people using the Service.
To provide consultation and advice and (where appropriate) clinical supervision to other professionals and agencies that provide services to adults with mental health difficulties.
To keep adequate clinical records in accordance with local trust policies and procedures.
To undertake risk assessment and risk management for individual patients and to provide general advice to other professionals on psychological aspects of risk assessment and management, in line with local trust policies and procedures.
To communicate in a skilled and sensitive manner, information concerning the assessment, formulation and treatment plans of clients under the care and to monitor and evaluate progress during both uni-and multi-disciplinary care.
Provide individual assessment and therapeutic interventions for cognitive, mental health, emotional and/or behavioural difficulties.  Therapy may be one to one sessions, lasting approximately one hour, or group based interventions.
Assist in psychological assessment, utilising psychological and neuropsychological tests, self-report measures, rating scales, and structured observations.  Carry out semi-structured interviews as part of the history taking procedure with the client, family members and other agencies involved with the client.
Analyse the results of these assessments and develop an appropriate treatment package.  Provide this treatment package as appropriate.
Communicate complex and sensitive information empathically, using language which is appropriate to the client group and considers any special needs.
Apply the knowledge acquired through further psychological training on psychological theory to therapy.  Independently research syndromes and theories relevant to yours and perinatal colleagues' clinical work to supplement knowledge and contribute to clinical assessments, formulations and therapeutic interventions.
Plan and prioritise work effectively in order to combine a clinical caseload with other commitments. 
Equity, diversity, and inclusion is a priority for us. As a trust we welcome and encourage applications irrespective of age, disability, sex, gender identity and gender expression, race or ethnicity, religion or belief, sexual orientation, or personal circumstances. We do our best to ensure our recruitment process is accessible and inclusive. If you have a disability and require an adjustment at any point during the recruitment process, please let us know.
Applicant requirements
You must have appropriate UK professional registration.
This post is subject to the Rehabilitation of Offenders Act 1974 (Exceptions) Order 1975 (Amendment) (England and Wales) Order 2020 and it will be necessary for a submission for Disclosure to be made to the Disclosure and Barring Service.
Person specification
Qualifications and Training
Essential criteria
Qualified Clinical or Counselling Psychologist (D.Clin.Psychol. or equivalent), eligible for Chartered Clinical or Counselling Psychologist Status with the British Psychological Society and Registered with HCPC
Desirable criteria
Further training or experience in Perinatal Mental Health/ related area
Further training in at least one (other) psychological therapy, e.g. cognitive analytic psychotherapy, EMDR dialectical behaviour therapy.
Knowledge
Essential criteria
Psychosocial/ neuropsychological assessment and formulation skills and knowledge.
Theoretical knowledge in consultation models of working and experience of consultancy work in multi-professional settings.
Knowledge of legislation and its implication for clinical practice and professional management including complex vulnerable adult issues.
Understanding of Health Service Policies and Procedures. Ability to working to professional guidelines.
Use of judgement and analytical skills in interpreting overall health service policy and strategy in order to establish goals and standards.
Doctorate level knowledge of research design and data analysis.
Experience
Essential criteria
Experience of work across service settings and agencies and participation in working parties.
Experience of applying therapeutic approaches to the work with people with complex mental health presentations
Experience of conducting clinical audit
Desirable criteria
Experience of teaching, training and/ or proving consultation to health professionals
Experience of working with women with complex mental health difficulties
Experience of working with Dyads or Triads or systemically or parent-baby relationships
Experience of working from a community psychology approach
Supervision provision experience.
Skills & Abilities
Essential criteria
Compassionate - interpersonal skills with the ability to communicate effectively with patients, carers and relatives remaining sensitive and empathetic.
Professional and patient focussed approach with inspirational skills, acting as a role model to colleagues and junior staff members.
Able work effectively as part of a team.
To be able to demonstrate an awareness and responsibility whilst recognising the impact frequent exposure to distressing circumstances has on care and compassion.
Ability to inspire hope, support recovery and make a difference.
Act in a way that promotes equality and diversity.
Communication Skills
Essential criteria
Evidence of a good standard of Literacy / English language skills
Listens to others' views respecting and valuing individual patient needs.
High standards of written communication skills with the ability to use email and internet, work effectively with electronic patient records
Ability to function with a wide range of professionals and stakeholders in a complex multi-agency context.
Planning & Organisation Skills
Essential criteria
Ability to make clinical decisions about complex and emotive issues.
Excellent organisational skills, ability to manage own time and plan timed activities for staff and patients.
Physical Skills
Essential criteria
Ability to work accurately and within a restricted position for a substantial proportion of the working time.
Ability to undertake PMVA training to required level for role.
Other
Essential criteria
Willingness to use technology to improve standards of care and support to our patients
Must be a car driver with a valid driving licence or have access to transport with appropriate business insurance in order to travel throughout the Trust, to meet the needs of the service.
Further details / informal visits contact
Name

Debbie Bunce

Job title

Operational Service Manager

Email address

Telephone number

07919113130
No longer accepting applications