Trac proudly powers the recruitment for
Somerset NHS Foundation Trust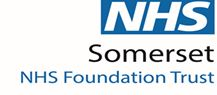 About
Within our trust we are privileged to work with over 12,500 colleagues who deliver or support our patient services. From therapists to nurses, doctors, researchers, scientists, porters, cleaners, kitchen staff, accountants, those who teach, and the receptionists who welcome our patients, the contribution of all of our colleagues is invaluable.
As one of the largest trusts in the south west, taking a joined-up approach to providing clinical, acute hospital, community health, mental health, learning disability and dental care services. It is what makes the trust an exciting and dynamic environment in which to work and build a progressive career.
System maintenance
The trac.jobs system will be undergoing essential maintenance at . We expect the work to be completed by 22:00.
During this time period it will not be possible to browse jobs, sign into your account or submit job applications.
Ref:

184-EA5357328-B
Vacancy ID:

5646575
Specialist Community Dietitian-Diabetes (Band 6)
Closed for applications on: 26-Sep-2023 00:03
Vacancy status: Closed
Closed for applications on: 26-Sep-2023 00:03
No longer accepting applications