Trac proudly powers the recruitment for
Cornwall Partnership NHS Foundation Trust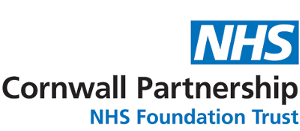 About
Cornwall Partnership NHS Trust is a Foundation Trust providing services for Mental Health, Learning Disabilities, Child & Family and Adult Community Services for the county of Cornwall and the Isles of Scilly.
The Trust is at the leading edge of practice development with a range of innovative projects. We achieve excellence through harnessing the quality, energy and initiative of our staff who are our most valuable resource and are supported with opportunities for education and personal development.
The Trust is committed to:
Putting service users at the centre of our work
Partnership and the need to work closely and in tandem with a whole range of individuals and organisations, including services users, carers and staff
Promoting responsibility and accountability through devolving and empowering local management and clinical leadership
Efficiency and the need to provide effective services
Quality, providing services at the best level of quality within the resources available
System maintenance
The trac.jobs system will be undergoing essential maintenance at . We expect the work to be completed by 22:00.
During this time period it will not be possible to browse jobs, sign into your account or submit job applications.
Ref:

201-23-1111-A
Vacancy ID:

5653377
Occupational Therapist
Closed for applications on: 16-Oct-2023 00:03
Vacancy status: Closed
Closed for applications on: 16-Oct-2023 00:03
No longer accepting applications