Trac proudly powers the recruitment for
Barts Health NHS Trust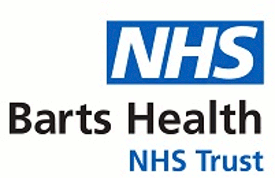 About
Barts Health is one of the largest NHS trusts in the country, and one of Britain's leading healthcare providers.
The Barts Health group of NHS hospitals is entering an exciting new era on our improvement journey to becoming an outstanding organisation with a world-class clinical reputation. Having lifted ourselves out of special measures, we now have the impetus and breathing space to chart a fresh course in which we are continually striving to improve all our services for patients.
Our vision is to be a high-performing group of NHS hospitals, renowned for excellence and innovation, and providing safe and compassionate care to our patients in east London and beyond. That means being a provider of excellent patient safety, known for delivering consistently high standards of harm-free care and always caring for patients in the right place at the right time. It also means being an outstanding place to work, in which our WeCare values and behaviours are visible to all and guide us in how we work together.
System maintenance
The trac.jobs system will be undergoing essential maintenance at . We expect the work to be completed by 22:00.
During this time period it will not be possible to browse jobs, sign into your account or submit job applications.
Ref:

259-MED0581WXH
Vacancy ID:

5678271
Trust Doctor - FY1 level in General Surgery
Closed for applications on: 25-Sep-2023 11:00
Vacancy status: Closed
Closed for applications on: 25-Sep-2023 11:00
No longer accepting applications