Trac proudly powers the recruitment for
Lancashire Teaching Hospitals NHS Foundation Trust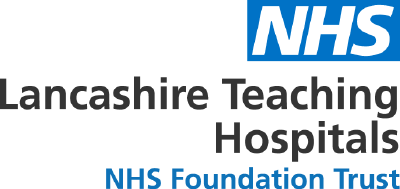 About
Lancashire Teaching Hospitals NHS Foundation Trust was established on 1 April 2005.  The predecessor Trust (Lancashire Teaching Hospitals NHS Trust) had been formed in 2002 following the merger of Chorley and South Ribble NHS Trust and Preston Acute Hospitals NHS Trust.  
Aims
to provide the best healthcare possible within the resources available.
to respect the views and meet the needs of patients and their carers and treat them as we would wish our family and friends to be treated.
Vision
to provide a full range of acute services for the people of Chorley, Preston and South Ribble together with a range of specialist acute services for the wider population of Lancashire and South Cumbria.
to build on the existing high quality healthcare provided by dedicated staff within in a framework of equality and diversity.
to lead healthcare from two modern, 'state of the art' teaching hospitals.
to continue to develop teaching and research across all services and in particular to expand undergraduate medicine.
to capitalise on the increasing importance of the area as a focus for economic, social and regional development.
Lancashire Teaching Hospitals NHS Foundation Trust offers a wide range of services to 370,000 local people from Chorley and South Ribble Hospital and Royal Preston Hospital.  These services include:
24 hour accident and emergency facilities
Intensive, high dependency and coronary care units
General medicine, including elderly care
General surgery and urology
Child health
Ear, nose and throat surgery
Orthopaedics (bone and joint conditions)
Maternity services
Gynaecology (women's diseases)
Anaesthetics
Oral and maxillo-facial surgery (mouth and jaw conditions)
Ophthalmology (eye diseases)
Support services for diagnosis and treatment such as pathology, x-ray, physiotherapy, occupational therapy and specialist nurses
The Trust also serves around 1½ million people in Lancashire and South Cumbria with specialist services:
Neurosurgery and neurology (brain surgery and nervous system diseases)
Oncology (radiotherapy and chemotherapy) and complex cancer surgery
Renal (kidney diseases)
Plastic Surgery
Disablement services such as artificial limbs and wheelchairs
For further information about the Trust please refer to the sections at the left hand side of this page under the 'Trust information' tab.
Source - Trust Website
Ref:

438-RC4229
Vacancy ID:

2587530
Bank Staff Nurse
Accepting applications until: 31-Dec-2023 23:59
Vacancy status: Open
Accepting applications until: 31-Dec-2023 23:59
Start your application
You must sign in to a Trac account before you can apply for this job.
Create an account
Create your account and apply for your new job!