Trac proudly powers the recruitment for
University Hospitals Plymouth NHS Trust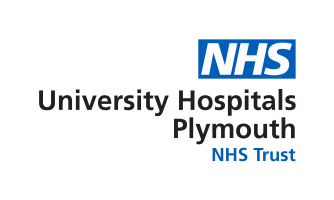 About
Welcome to University Hospitals Plymouth NHS Trust
We are rated Outstanding for Caring… and that includes caring for our staff.
When you join our #1BigTeam of more than 10,000 staff and volunteers we are committed to helping you develop your career and enjoy a great life.
At University Hospitals Plymouth NHS Trust (UHP) we are the region's Major Trauma Centre and we are responsible for providing care across the widest of spectrums: from within people's homes and working with our voluntary sector partners in local communities, to offering the most specialist hospital care available in our regional centre: for example immunology, cardiothoracic surgery and kidney and bone marrow transplants. We care for 475,000 in our secondary care catchment population, with a wider peninsula population of almost 2,000,000 people who can access our specialist services.
Delivering our services through a number of key sites across Plymouth and the surrounding area:
Mount Gould Hospital - We have 30 beds for general rehabilitation plus 15 beds for stroke rehabilitation patients and a discharge assessment unit with 10 beds available and a further 30 to follow.
South Hams Community Hospital - We have 15 beds here and began managing the site in 2021.
Tavistock Hospital - We have 13 beds here and began managing the site in 2021.
Urgent Treatment Centre and Minor Injuries Unites
We run an Urgent Treatment Centre at the Cumberland Centre in Devonport, central Plymouth and minor injury units in Tavistock and Kingsbridge.
Child Development Centre - Developmental services for young children are provided at the Child Development Centre, Scott Business Park.
The Plymouth Dialysis Unit - Patients needing treatment for renal failure are cared for in state-of-the-art, purpose-built facilities in Estover.
Radiology Academy - The Plymouth Radiology Academy is the only purpose-built Radiology Academy in the world and provides an inspirational environment in which to learn radiology.
We are a teaching hospital in partnership with the University of Plymouth and working with Plymouth Marjon University.  As host to the Joint Hospital Group South West (JHG(SW)) in a city with a strong military tradition, we have a tri-service staff of nearly 200 military doctors, nurses and allied health professionals who are fully integrated within our facilities.
We know the importance of civility and saying thank you and actively encourage patients, their families and our colleagues, to send thank you messages through a number of channels. By capturing episodes of excellence we can learn from these events, improve practice and safety and spread the good practice throughout the Trust. Last year over 1,800 nominations were received.
UHP were chosen as one of seven Trusts to take part in the national NHS Improvement Programme, to create a culture of continuous improvement by empowering staff to develop their own ideas for improvement and lead their own projects.
Follow us online:
LinkedIn: https://uk.linkedin.com/company/university-hospitals-plymouth-nhs-trust
Facebook: https://www.facebook.com/UniversityHospitalsPlymouthNHSTrust
Youtube: https://www.youtube.com/uhpnhs
Twitter:
@UHP_nhs
@DerrifordNurses
@Derrifordjobs
@uhpmedicalhr
@uhp_apprentices
Nursing and general recruitment
https://plymouthhospitals.pagetiger.com/dbgwlbv/1
Medical recruitment
System maintenance
The trac.jobs system will be undergoing essential maintenance at . We expect the work to be completed by 22:00.
During this time period it will not be possible to browse jobs, sign into your account or submit job applications.
Ref:

216-LH-ANA4387954
Vacancy ID:

4387954
Paediatric Consultant Anaesthetist
Closed for applications on: 16-Dec-2022 00:01
Vacancy status: Closed
Closed for applications on: 16-Dec-2022 00:01
No longer accepting applications