Trac proudly powers the recruitment for
Medway Community Healthcare CIC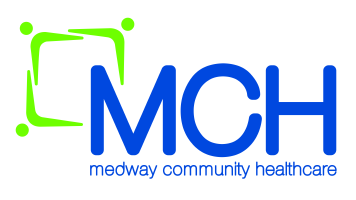 About
Medway Community Healthcare (MCH) is an award winning Community Interest Company (CIC), formed in 2011, and was one of the first social enterprises in the NHS family.  We are a £63 million business with around 1,350 staff working across more than 40 community health services and personalised social care services in and around Medway; caring for a population of around 280,000 people.
We have a diverse workforce offering varied and challenging roles in nursing, allied health professions, clinical support, medical and dental, administration and clerical and estates.
We're incredibly proud of what we do, and all our achievements reflect the passion, dedication and commitment demonstrated by our staff across all services. These qualities are born out of our values:
Working in partnership
Delivering quality and value
Being caring and compassionate
Our vision is to be a successful, vibrant, community interest company that benefits the communities we serve. So if you share our values and want be a part of this, we would love to hear from you.
System maintenance
The trac.jobs system will be undergoing essential maintenance at . We expect the work to be completed by 22:00.
During this time period it will not be possible to browse jobs, sign into your account or submit job applications.
Ref:

813-898-1122-LB
Vacancy ID:

4750092
Recruitment open day for additional clinical services
Closed for applications on: 12-Dec-2022 00:00
Vacancy status: Closed
Closed for applications on: 12-Dec-2022 00:00
No longer accepting applications