Mae Trac yn falch o bweru recriwtio ar gyfer
Maidstone and Tunbridge Wells NHS Trust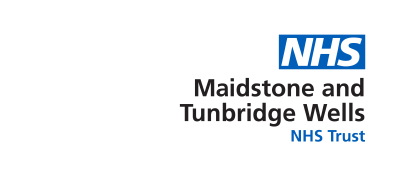 Gwybodaeth
Maidstone and Tunbridge Wells NHS Trust provides a comprehensive range of Acute (mainly hospital-based) health services, serving residents of Maidstone, Tunbridge Wells, and surrounding areas including Tonbridge, Sevenoaks and parts of north-east Sussex; and services such as Oncology and Ophthalmology, across a wider area.

The Trust has two main hospital sites, the Tunbridge Wells Hospital at Pembury, and Maidstone Hospital.

As a user of the 'two ticks' symbol (positive about disabled people), we are committed to employing disabled people, and disabled applicants who meet the minimum criteria for the vacancy they apply for will be invited to attend interview and considered on their skills and abilities. If you are shortlisted for interview, our invitation will ask you to let us know if you require any reasonable adjustments for your interview, - please do ensure that you advise us if this is the case, as we are keen to facilitate your request and ensure that your interview with Maidstone & Tunbridge Wells NHS Trust is a positive experience.
At MTW, we seek to develop a culture where everyone can reach their full potential with opportunities to grow and develop their career.  We recognise and value the unique contributions that each of our staff bring, delivering the best quality care and service to our patients.  We are committed to being a diverse employer and strive to reflect everyone in our local communities.  We welcome applications from people of diverse backgrounds, perspectives and experiences and celebrate the diversity of thought, viewpoints and ideas that will make our Trust the best place to work.
If you've not previously considered a career with us, you may be interested to learn that the NHS offers over 350 different careers. Some of our vacancies involve direct contact with patients, whilst others form part of a vast support network which is vital to the delivery of high quality patient care.
As an Acute Trust, we have a number of shift working patterns in place. Details relating to the role you are applying for can be obtained from the Recruiting Manager.
The Trust is committed to safeguarding and protecting children and vulnerable adults, and appropriate pre-employment checks are conducted on all recruits in order to comply with Safeguarding requirements.
We have a successful Staff Bank which offers flexible ad-hoc shifts on a paid-as-worked basis. We also have opportunities for Volunteers. All Trust vacancies are advertised via this website and applications should be submitted online.
Statws y swydd wag:

Closed
Cyf:

359-WS12721
ID y swydd wag:

4928939
Maternity Smokefree Advisor
Closed for applications on: 27-Mai-2023 00:00
Statws y swydd wag: Closed
Closed for applications on: 27-Mai-2023 00:00
Ddim yn derbyn ceisiadau mwyach
Ymddiheuriadau, ond nid yw'r swydd wag hon yn derbyn ceisiadau mwyach.
Gallwch chwilio am swyddi tebyg ar fwrdd swyddi'r cyflogwr, neu fynd i'n bwrdd swyddi cenedlaethol Health Jobs UK.