Trac proudly powers the recruitment for
The Dudley Group NHS Foundation Trust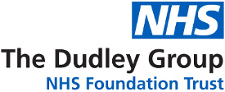 About
At the Dudley Group our patients and staff are at the heart of all that we do to offer a high quality patient experience in a caring and supportive environment.  This aligns with our vision of providing safe, caring and effective services because people matter. 
This is an opportunity to join an NHS organisation that inspires its staff to innovate, with support and encouragement to continually develop. In return you will have the opportunity to inspire exemplary support for our patients.
We expect all of our staff to demonstrate the Trust values of Care, Respect and Responsibility.
CARE
We believe healthcare is better when provided by supported and dedicated staff, so if you are innovative, forward thinking and dedicated to high quality patient care come and join our amazing team.
RESPECT
Our Trust gives its staff a voice and empowers its employees to be involved in service innovation and change as well as achieving their personal goals and aspirations.  We want staff to always feel valued and respected and know they can make a difference to our patients.
RESPONSIBILITY
As a responsible employer we strive to promote a healthy and safe environment and to ensure a positive experience for all.  We work hard to create a culture of engagement and inclusivity where colleagues believe in and live by our values. We engage with our staff in an open and transparent way by listening, being honest and working together to achieve our aims.  We firmly believe in the ability of our colleagues to help us shape our services so that our values are at the centre of everything we do.
Be part of our journey of continuous improvement, come and join us at the Dudley Group.
System maintenance
The trac.jobs system will be undergoing essential maintenance at . We expect the work to be completed by 22:00.
During this time period it will not be possible to browse jobs, sign into your account or submit job applications.
Ref:

253-0323-5111025
Vacancy ID:

5111025
Advanced Pharmacist - Surgical Specialty - Vascular and Theatres
Closed for applications on: 31-Mar-2023 00:00
Vacancy status: Closed
Closed for applications on: 31-Mar-2023 00:00
No longer accepting applications