Trac proudly powers the recruitment for
Mersey and West Lancashire Teaching Hospitals NHS Trust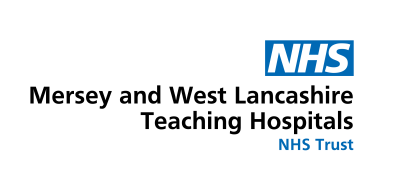 About
The Trust delivers acute hospital care, intermediate care, community, and primary care services to a population of over 600,000 people with a combined workforce of around 9000 dedicated and skilled staff from 17 locations including Whiston, Southport & Formby, St Helens, Ormskirk and Newton hospitals.
The Trust provides regional services for burns, plastic surgery and spinal injuries to more than 4 million people across Mersey and West Lancashire, Cheshire, the Isle of Man and North Wales.
Our Vision is to deliver 5 Star Patient Care:
CARE that is evidence based, high quality and compassionate
​​​​​​SAFETY that is of the highest standards
COMMUNICATION that is open, inclusive and respectful
SYSTEMS that are efficient, patient centred and reliable
PATHWAYS that are best practice and embedded, but also respect the individual needs of patients
As a Trust, our aim is to provide a high quality service to all our patients. We strive to meet the best standards for professional care whilst being sensitive and responsive to the needs of individual patients. 
As a teaching hospital trust, we have well established educational and research relationships with the University of Liverpool and Liverpool John Moores University. As Lead Employer, on behalf of the Mersey Deanery, we are responsible for over 5,000 trainee speciality doctors based in hospitals and GP practice placements throughout Merseyside and Cheshire.
Ref:

409-5217462
Vacancy ID:

5217462
Theatre Practitioner (Whiston) Recruitment event 21st June 2023
Closed for applications on: 10-Jun-2023 00:00
Vacancy status: Closed
Closed for applications on: 10-Jun-2023 00:00
Key details
Location
Site

Whiston

Town

Whiston

Postcode

L35 5DR

Major / Minor Region

Merseyside
Contract type & working pattern
Contract

Permanent

Hours

37.5 hours per week
Salary
Salary

£28,407 - £34,581 per annum (pro rata if part time)

Salary period

Yearly



Grade

(NHS AfC: Band 5)
Specialty
Main area

Theatres
Job overview
Are you a qualified Staff Nurse/Theatre Practitioner, if so we want to hear from you?
We are holding a recruitment evening on Wednesday 21st June 2023 17:00-20:00pm, where you will have the opportunity to have a walk around Whiston theatres, meet the team and be interviewed.
This will be based at Whiston Hospital, Warrington Road, Prescot, Merseyside, L35 5DR, Level 4 Orange Zone.
St Helens and Knowsley Theatre departments are expanding, opening an additional 2 theatres and we are looking for qualified and experienced ODP's and RGN's to join our friendly and professional team.
Come and hear about the training and development opportunities we offer and support available from our Clinical Practice Leads in theatre.
The post holder will gain experience in General/colorectal Surgery, Urology, Trauma and Orthopaedics, Burns and Plastics, Obstetrics and Gynaecology, Robotics and Bariatric and experience a busy Emergency and Trauma Service.
Why Join Us? In exchange for your dedication and enthusiasm, you will benefit from:
- Comprehensive induction;
- Supernumerary/preceptorship programme if you are a newly qualified ODP or a Nurse;
-Training in various surgical specialities;
- Access to funded courses;
- Support with revalidation.
Applicants will be registered with the NMC or HCPC,  They will be enthusiastic, self-motivated with a commitment to work with our multi-disciplinary team in providing safe, quality care for all our patients.
Advert
The post holder will be dedicated, flexible and have excellent communication skills. Suitable applicants should have demonstrable theatre experience but consideration will be given to enthusiastic applicants without Theatre experience as we have our own Clinical Education Team to support training, preceptorship and development for Theatre Staff.
The post holder may be required to work across both Whiston and St Helens sites and will be flexible working weekends including on call commitment, with a possible rotation to night duty and participate in rotation between specialties.
Working for our organisation
St Helens and Knowsley Teaching Hospitals NHS Trust is the only acute Trust in Cheshire and Merseyside, and one of the few in the entire country, to achieve the title of OUTSTANDING, rated by the Care Quality Commission.
We provide a full range of acute adult services to our local population of circa 360,000 and provide tertiary services across a much wider area in the North West, North Wales and Isle of Man. We are a Major Trauma Unit and the Mersey Regional Burns Unit.
Our '5 Star Patient Care' strategy is at the heart of all that we do; supporting our vision to provide world class services for all our patients by getting it right for every patient, every time.
Our latest achievements include:
Acute Trust of the Year – HSJ Awards November 2019
Trust rates Outstanding by the CQC – Inspection August 2018
Top 100 places to work in the NHS (NHS Employers and Health Service Journal)
Best acute Trust in the North West for quality of care (NHS Staff Survey 2021)
Best place to work in the North West (NHS Staff Survey 2021)
In the NHS Staff Survey 2021 the Trust scored the highest marks in the North West for the following areas;
Standard of care
Best place to work
Care of patients being the Trust's priority
Staff engagement
Staff morale
Compassionate and inclusive
Providing a safe environment for staff
Detailed job description and main responsibilities
KEY DUTIES
To support the development of clinical teams by creating a learning environment in which the individuals' performance is reviewed.
To support the delegation of work within the team and review performance.
To work with and on behalf of the Theatre Team Leader managing key operational aspects of theatres and providing support and advice on all matters.
To establish excellent working relationships with all service users and actively encourage and promote joint working in the pursuit of continuous service improvement.
CLINICAL & PROFESSIONAL RESPONSIBILITIES
Maintain personal, professional knowledge and clinical competencies as required for NMC/HCPC.
Responsibility for the implementation and delivery of individual patient care on a research based best practice approach.
In close liaison with others, promote a culture of training, development and evidence-based research in the pursuit of clinical excellence.
The extended role of Advanced Scrub Practitioner (ASP) as defined in 'Trust Guidelines for Advanced Scrub Practitioner' is included within the remit of this role for Theatre Practitioners who has successfully undertaken (or is undertaking) the ASP course recognised by the Association for Perioperative Practice (AfPP) and/or the National Association of Assistants in Surgical Practice (NAASP). A register of staff who are skilled to undertake this role is held by the theatre Operational manager for risk management and audit purposes.
To support development and implementation of operating department practices in theatres which reflects evidenced-based research e.g. NCEPOD and clinical audit to improve the quality of patient care.
To act on and support implementation of appropriate actions in response to complaints or comments by patients and/or service users.
To ensure that all equipment and working practices within theatres comply with and meet the requirements of the Health & Safety at Work Act and other statutory requirements.
To ensure that the quality standards in all areas of service provision by monitoring and reviewing performance while contributing to the improvement of all quality standards.
To input on and support implementation of appropriate actions in response to Datix reports
Support the Team Leaders to undertake risk assessments to identify potential risks to patients and staff and success of operational objectives, producing action plans as necessary.
To take individual responsibility of being aware of and adhere to all Trust policies and procedures.
LINE MANAGEMENT/SUPERVISORY RESPONSIBILITIES
To assist and support the Team Leaders in achieving clinical, operational and corporate objectives, by the supervision of the clinical team.
Support the management of emergencies by all personnel is fully compliant with hospital and trust policy.
To support the theatre team in order to support the achievement of the Care Group and Trust objectives through the appraisal process.
Support the Team Leaders and Theatre Operational leads to manage inefficiencies and ineffective utilisation.
To supervise the implementation and regularly review agreed clinical protocols to ensure patient safety.
To actively participate in all clinical audits.
Participate in the recruitment and induction of staff working in theatres and ensure Trust policies on recruitment and retention are strictly adhered to.
Ensure own Personal Development Plans following the appraisal process in support of service provision are monitored and met within agreed timescales and support team members PDP as required.
Support staff discipline in all areas of service delivery and where necessary escalate to team leaders and operational leads to manage incidents of misconduct in accordance with Trust policies and procedures.
Support and encourage the integration of staff throughout theatres and aim to develop a greater breadth of competencies enabling service flexibility for the future
FINANCIAL RESPONSIBILITY
Support the Theatre Operational Lead to achieve meeting financial targets by effective use of resources.
GENERAL DUTIES
To observe the provisions of and adhere to all Trust policies and procedures.
To actively participate in the annual performance review to identify personal development needs
To attend Trust Statutory and Mandatory training sessions as required and any other training courses relevant to the post.
To fully comply with the relevant sections of the Health and Safety at Work Act.  They must also understand and implement St Helens and Knowsley Hospitals NHS Hospitals Trust "Statement of Policy on Health and Safety at Work" and the Trust corporate "Health and Safety Policies and Procedures".  You are required to follow all applicable rules and procedures relating to Health and Safety at Work and to take all responsible precautions to avoid actions.
To be aware of the confidential aspects of the post. To keep up to date with the requirements of information governance; undertake mandatory training and follow Trust policies and procedures to ensure that trust information is dealt with legally, securely, efficiently and effectively. Breaches of confidentiality will result in disciplinary action that may involve dismissal. You must maintain the confidentiality of information about service user staff and organisational business in accordance with the General Data Protection Regulation 2018 (GDPR) and Caldicott Principles.
The post holder should also be aware that, regardless of any action taken by the employing authority, breaches of confidentiality could result in civil action for damages.
All staff will be treated with respect by management, colleagues, patients and visitors and equally staff will treat management, colleagues, patients and visitors with the same level of respect. Staff will be supported to challenge any discriminatory behaviour that may be based on differences in race, disability, language, culture, religion, sexuality, age, and gender or employment status.
You will be expected to undertake the Trusts' commitment to safeguarding and promoting the welfare of children, young people and vulnerable adults.
To ensure that when creating, managing and sharing information records it is done in an appropriate way, subject to statutory requirements and agreed security and confidentiality policies, procedures and guidelines.  All employees are responsible for implementing and maintaining data quality, ensuring that records are legible and attributable and that the record keeping is contemporaneous
In accordance with the Health and Social Care Act 2008, the post holder will actively participate in the prevention and control of infection within the capacity of their role.  The Act requires the post holder to attend infection prevention and control training on induction and at regular updates and to take responsibility for the practical application of the training in the course of their work.  Infection prevention and control must be included in any personal development plan and/or appraisal.
To adhere to relevant Code of Practice of Professional body (if appropriate)
The post holder must be flexible in the duties performed and it is expected that similar duties, not specifically listed above, will be carried out as required and may be cross site.
 The duties contained in this job description are not intended to be exhaustive. 
The duties and responsibilities of this post are likely to evolve in line with the Trust's continued organisational development.
To adhere to the NHS Constitution and its principles and values. You must be aware of your Duty of Candour which means that you must be open and honest during your employment and if you see something wrong, you must raise it. You must read the NHS Constitution in full and can download this from the Trusts intranet site or the www.gov.uk website. Hard copies are available from the HR Department on request.
The Trust is a non-smoking site. Failure to follow this rule could lead to disciplinary action
Transitional arrangements are in place for EU,EEA and Swiss Citizens following the UK's withdrawal from the EU. Should you this apply to you, you are advised to familiarise yourself with these arrangements to ensure you continue to have right to work in the UK and how to evidence that right in the future. Please see the document attached to this vacancy. This requirement does not apply to Irish citizens, who can continue to freely enter, live and work in the UK.
The Trust is a non-smoking site. Failure to follow this rule could lead to disciplinary action.
Please be aware, that we may close a vacancy earlier than stated, should a sufficient number of applications be received from which a shortlist can be confirmed therefore you are advised to apply at your earliest convenience. The Trust may contact you during the recruitment process for your feedback on your experience.
We welcome applications from all candidates who are committed to a fair, diverse and inclusive workplace; who recognise and value how the diversity of life experiences, knowledge, talent, and skills enriches our organisation. We work to live these values every day, and work to provide a supportive, caring and inclusive environment.
As a Disability Confident Leader, we commit to offering an interview to all disabled applicants who meet the minimum criteria for the job (the essential criteria) listed in the personal specification. If you wish to apply under this Guaranteed Interview Scheme, please indicate this on the online application form.
The Trust operates anonymous shortlisting where no personal information about you, including your name or personal details are shared with the recruiting manager. No equality information is shared at any time during the recruitment process with the recruiting manager or other people involved in the decision making process.
The equality monitoring information you provide is used in the following situations: to review our recruitment practices; where a job is limited to a specific person to verify their eligibility to apply; and to offer disability reasonable adjustments to the recruitment process.
If you are having difficulty completing an online application, or require any disability reasonable adjustments, to the application process, please contact [email protected]
Applicant requirements
You must have appropriate UK professional registration.
This post is subject to the Rehabilitation of Offenders Act 1974 (Exceptions) Order 1975 (Amendment) (England and Wales) Order 2020 and it will be necessary for a submission for Disclosure to be made to the Disclosure and Barring Service.
Person specification
Qualifications
Essential criteria
Registered Nurse/Operating Department Practitioner with current NMC or HCPC Registration
Desirable criteria
Relevant diploma or degree, or working towards
Teaching and assessing/mentoring qualification
Related ENB/Theatre courses
Knowledge & Experience
Essential criteria
Knowledge of clinical skills required to undertake the role
Knowledge of current professional & clinical issues
Knowledge of Safeguarding Vulnerable Adults procedures
Desirable criteria
Substantial post registration experience
Substantial post registration experience within an acute hospital setting
Skills
Essential criteria
Excellent communication skills
Excellent time management, record management and organisational skills
Ability to work well in a multi-disciplinary team
Other
Essential criteria
Motivated individual, commitment to personal & professional development
Flexible and adaptable approach
Further details / informal visits contact
Name

Caroline Butcher

Job title

Deputy Theatre Manager

Email address

Telephone number

0151 478 7820
No longer accepting applications