Trac proudly powers the recruitment for
City Health Care Partnership CIC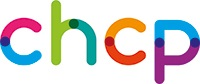 About
City Health Care Partnership CIC (CHCP CIC) is an independent, co-owned "for better profit" and co-owned Community Interest Company providing high quality local health and care services in Hull, the East Riding of Yorkshire, Knowsley and St Helens.
System maintenance
The trac.jobs system will be undergoing essential maintenance at . We expect the work to be completed by 22:00.
During this time period it will not be possible to browse jobs, sign into your account or submit job applications.
Ref:

810-5420998
Vacancy ID:

5420998
Salaried Dentist
Closed for applications on: 11-Jul-2023 00:01
Vacancy status: Closed
Closed for applications on: 11-Jul-2023 00:01
No longer accepting applications