Trac proudly powers the recruitment for
West London NHS Trust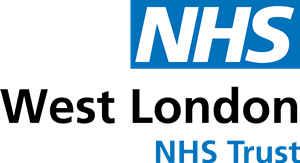 About
West London NHS Trust  provides a full range of mental health, community  and physical healthcare services for children, adults and older people living in the London boroughs of Ealing, Hammersmith & Fulham and Hounslow.
We also provide some specialist services that are commissioned regionally, such as our medium secure services; and nationally, such as the Cassel Hospital for people with complex and severe personality disorder and our high secure services at Broadmoor Hospital.
We aim to meet the diverse needs of a local population of nearly 700,000 people and employ around 4,000 staff across 32 sites.
We take our responsibilities as an employer very seriously and are committed to equality and diversity.
Background
The trust was created in 2001 by the merger of Ealing, Hammersmith and Fulham Mental Health Trust, and Broadmoor Hospital Authority.
It was further enlarged by the absorption of the Hounslow Mental Health Services following the dissolution of the Hounslow and Spelthorne Mental Health and Community Trust in 2002.
In 2003, the remainder of the Hounslow services for adults and older people previously based at Ashford Hospital was also absorbed into our trust.
How we fit into the NHS
The trust is part of the National Health Service (NHS), which is the publicly funded healthcare system in the United Kingdom. The NHS provides healthcare to anyone normally resident in the United Kingdom with most services free at the point of use.
The services we provide are contracted by commissioners, such as primary care trusts (PCTs), on behalf of local residents. We also provide some services that are commissioned on a national or regional basis, such as high secure services.
We report directly to NHS London, which is one of ten strategic health authorities (SHAs) in England. We also work closely with statutory and voluntary organisations to provide our local communities with a comprehensive range of mental health services.
System maintenance
The trac.jobs system will be undergoing essential maintenance at . We expect the work to be completed by 22:00.
During this time period it will not be possible to browse jobs, sign into your account or submit job applications.
Ref:

222-RLS-AMHS-171-J
Vacancy ID:

5507380
Registered Mental health Nurse
Closed for applications on: 5-Aug-2023 00:00
Vacancy status: Closed
Closed for applications on: 5-Aug-2023 00:00
No longer accepting applications