Your new candidate account
We are very pleased to announce the arrival of your new Trac candidate account area.
The new candidate area has been redesigned from the ground up to enhance your experience. If you would like to know more, keep reading!
---
A new look
The most obvious change you will notice is a fresh, new look. We have updated the design of the whole site to adopt a more ergonomic style which also meets accessibility standards to enhance the experience for all candidates.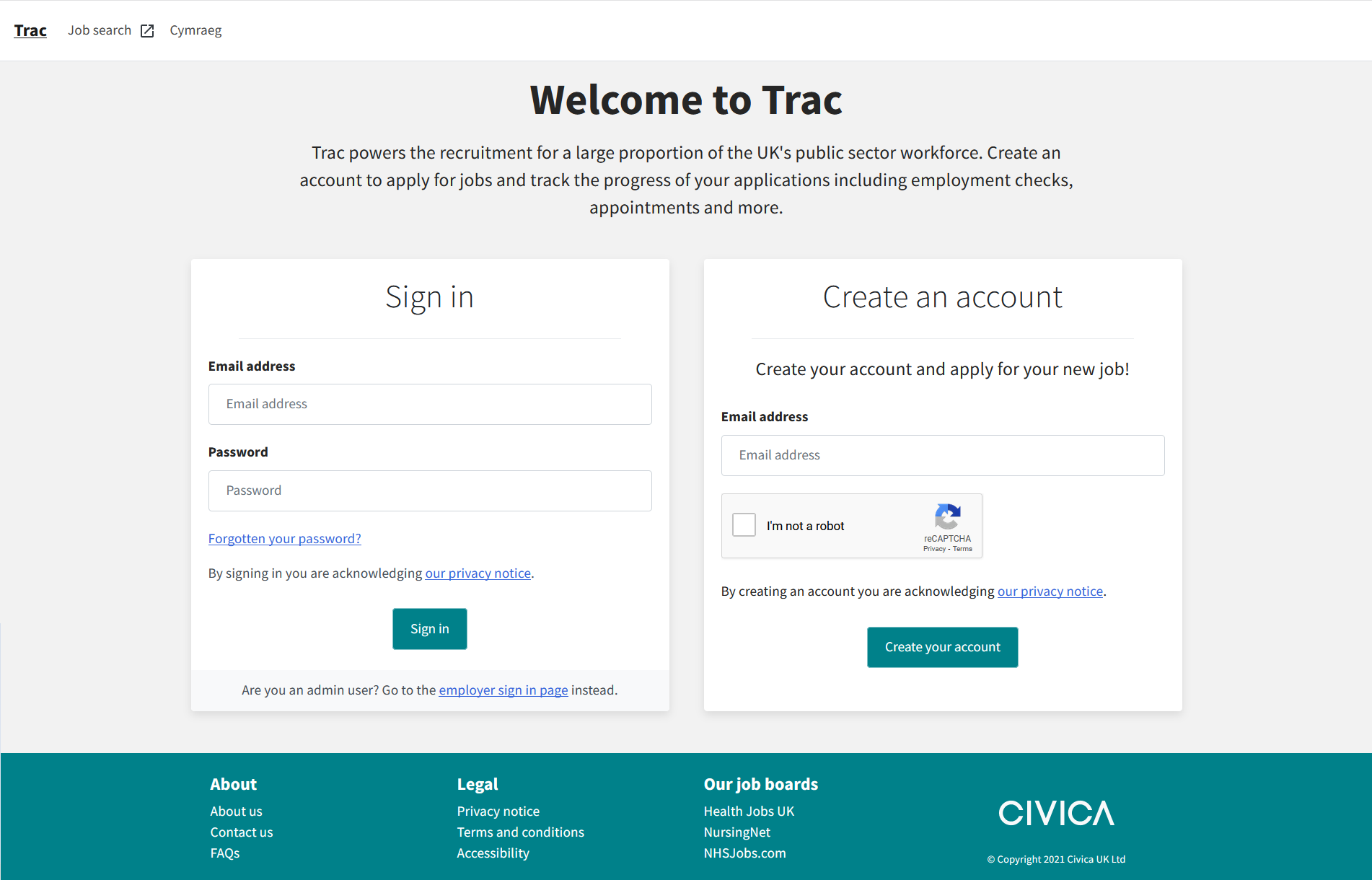 ---
Mobile devices
Almost half of the applications submitted last year were submitted via a mobile phone or tablet. With this in mind, we have designed the new candidate area to work effectively across multiple platforms allowing you to track the progress of your applications on the go.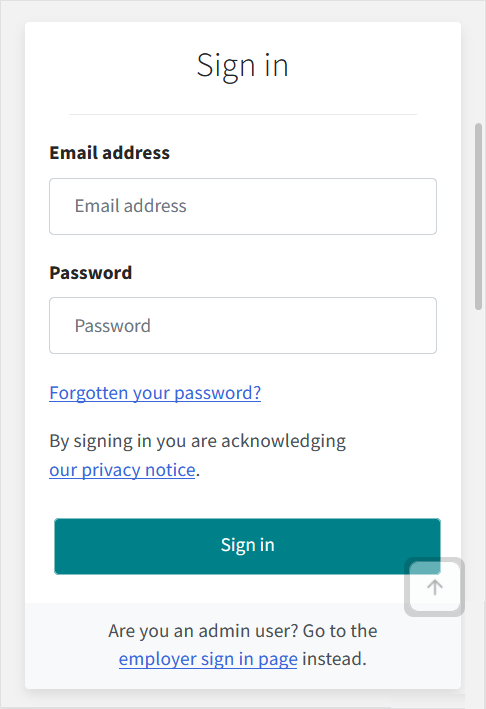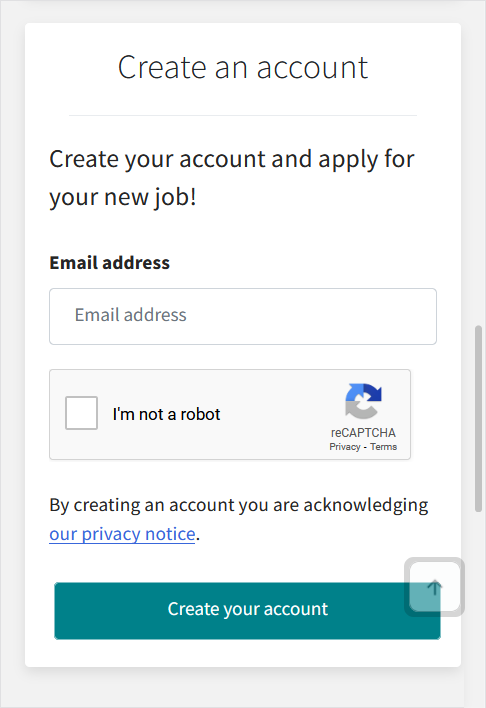 ---
Build your CV
Completing application forms can be tedious, especially when it comes to details such as your employment history. The online CV will allow you to store key bits of information that can be re-used at the point of applying for a vacancy. If you have previously submitted applications, you will be able to use these to complete your online CV.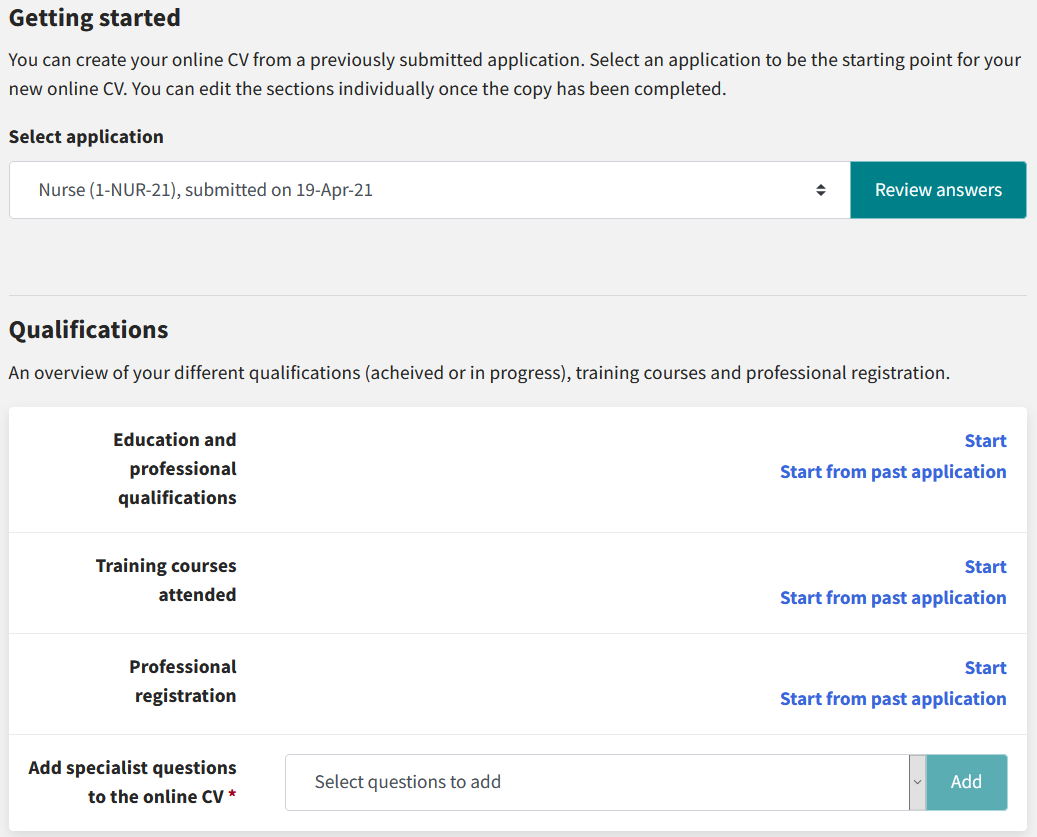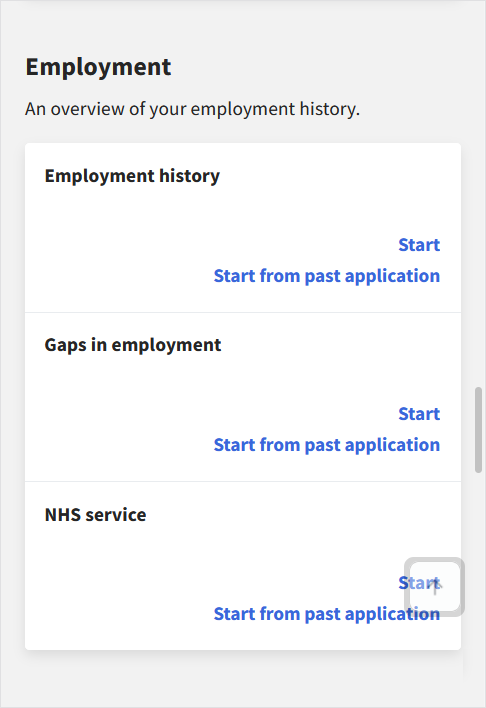 You will also be able to decide whether to use your CV profile as the basis of your new application or make use of past applications. The choice is yours!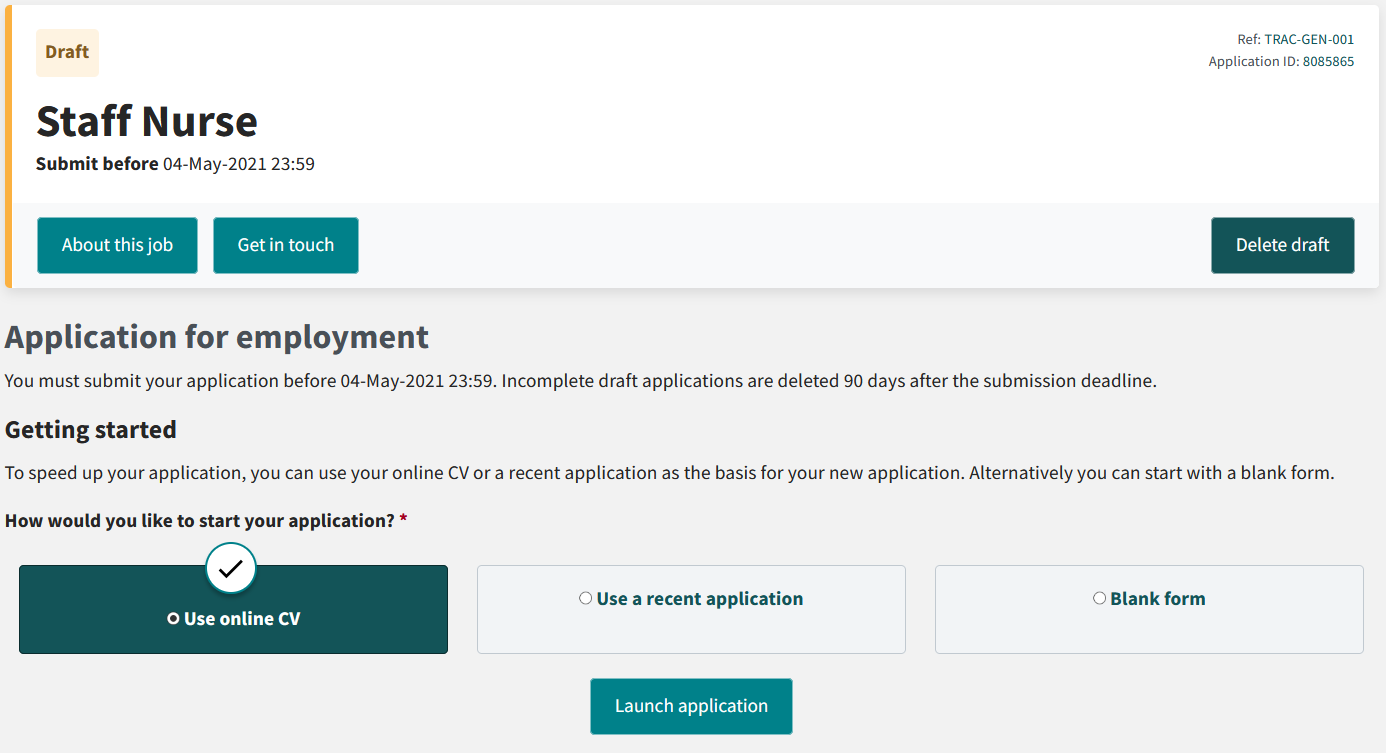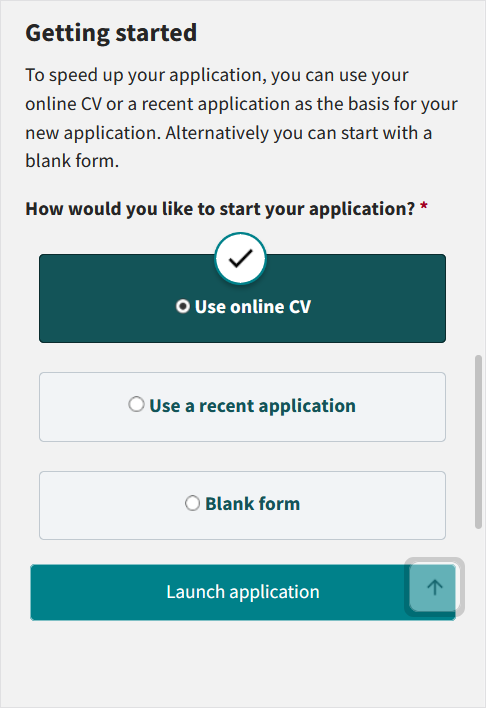 ---
Dashboard
A redesigned dashboard will be your new landing page when you sign in to your account. It will show you your:
Task list - this will appear when you have any outstanding tasks to complete.
Applications - you will be shown your total application count and the 5 most recently-updated applications.
Booked appointments - any interviews, ID check appointments or start dates will be displayed, so you can keep track of upcoming appointments.
Profile details - your profile details will be displayed so that you can ensure they are always up to date.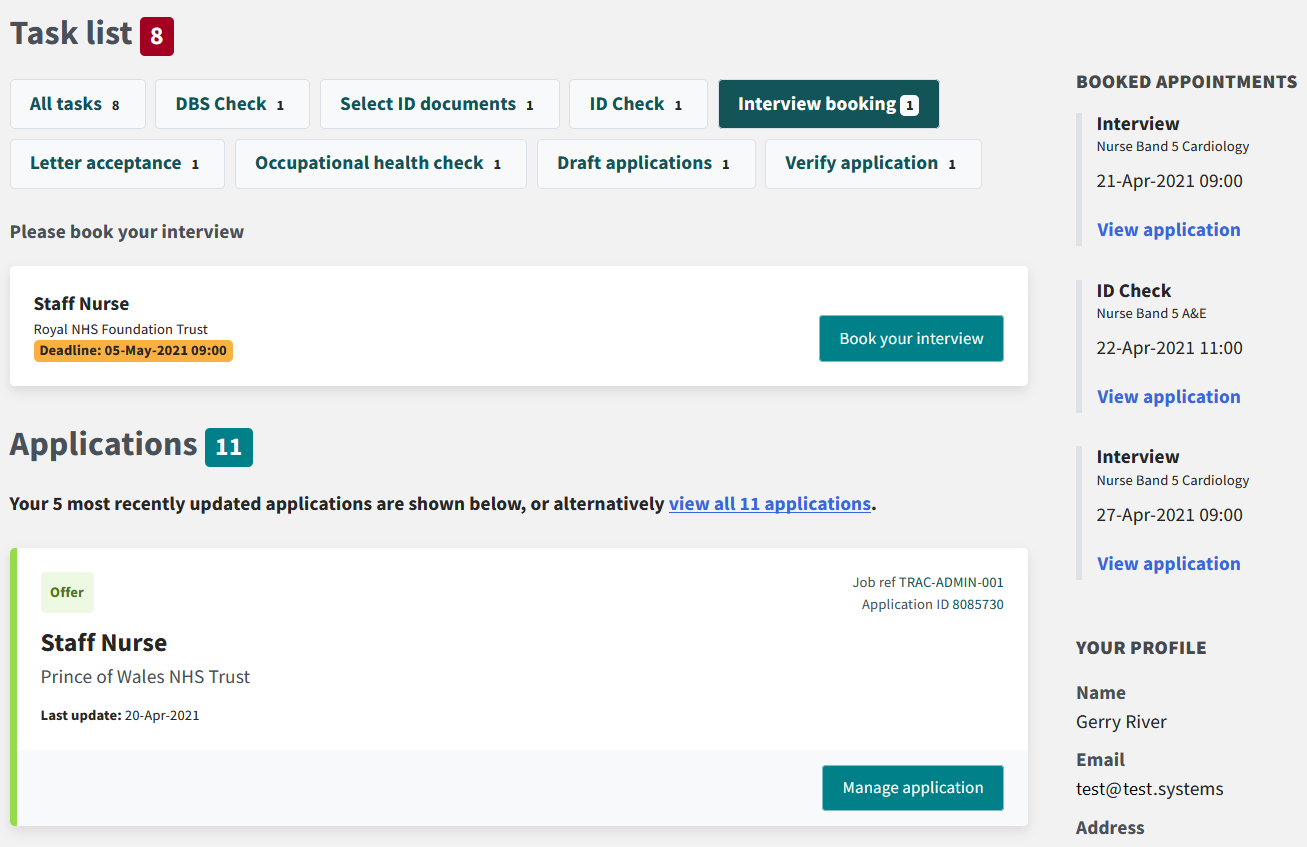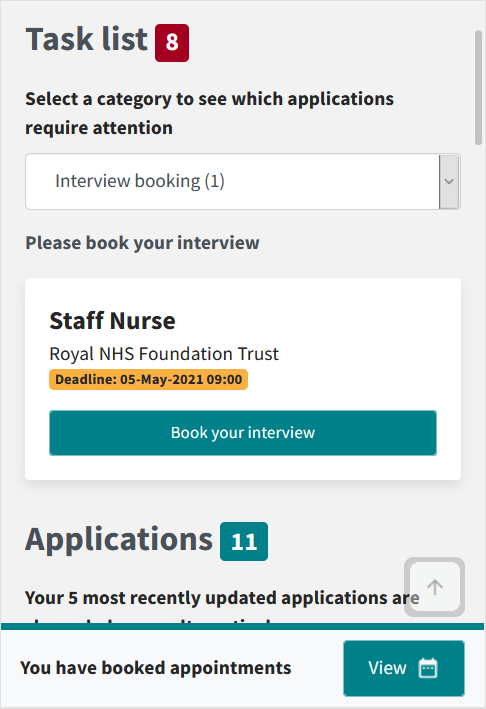 ---
Notifications
Notifications will inform you of any recent updates to your applications, including a change in status, invitations to interview and any new tasks to complete: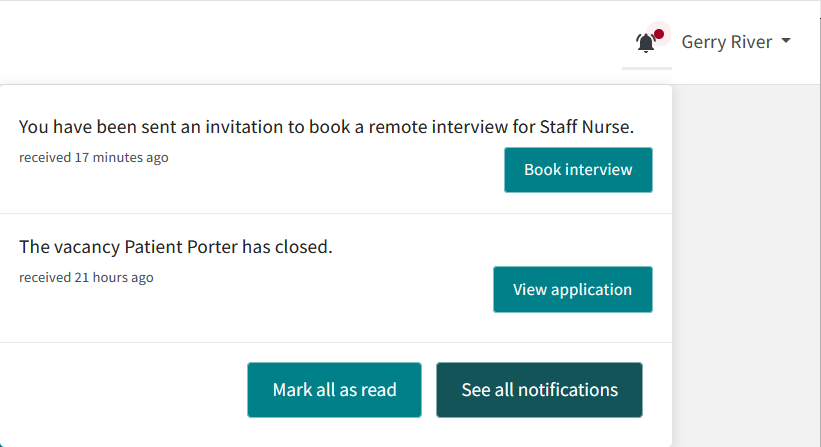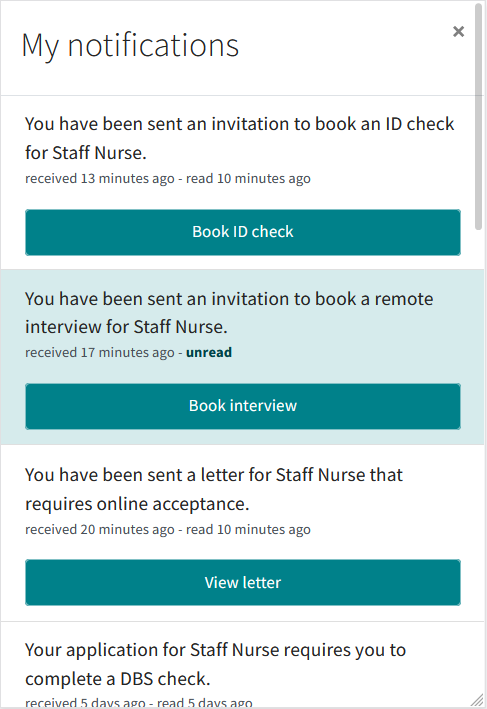 ---
Track your applications
A number of features will enable you to keep track of your applications as they move through the recruitment process:
Application list
The application list has been improved in many ways. You will be able to find your applications with greater ease via a new search bar, status filter and list sorter. The application list will continue to show each application in its own row, but the information on offer has vastly been improved. Each application in the list will display details such as its current status, your application ID and any outstanding tasks or upcoming appointments.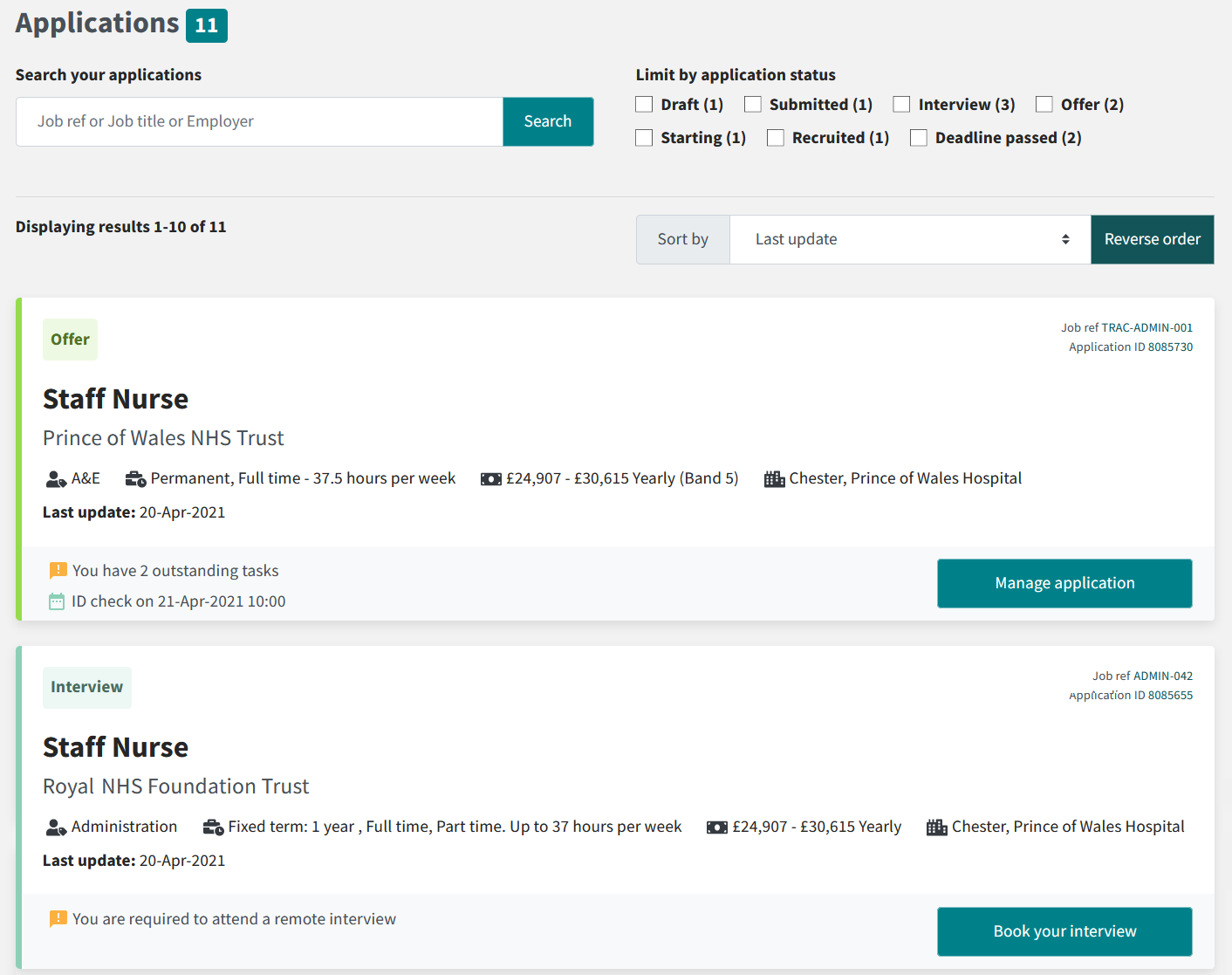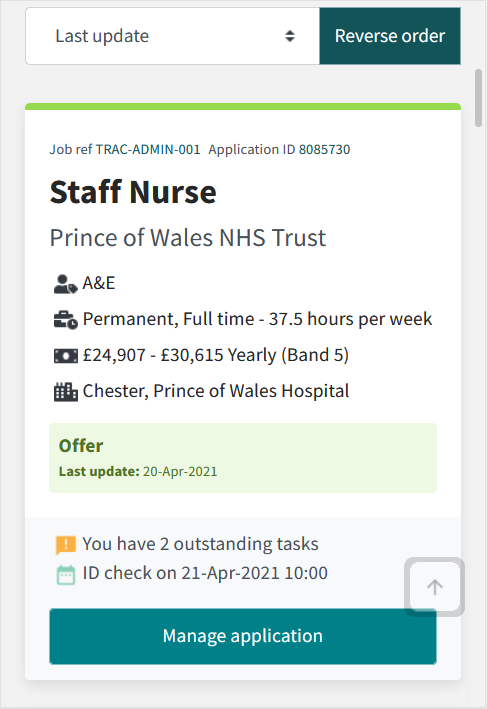 Application summary
Selecting an application from the dashboard or application list will open the application summary page. The summary provides a complete view of your application and its progress, broken down into 5 sections:
1. Employer information
Displays the employer's details including their own "About" section and contact details, complete with links to their jobs board and website.
2. Application details
Provides key information such as the status, job title and last time it was updated.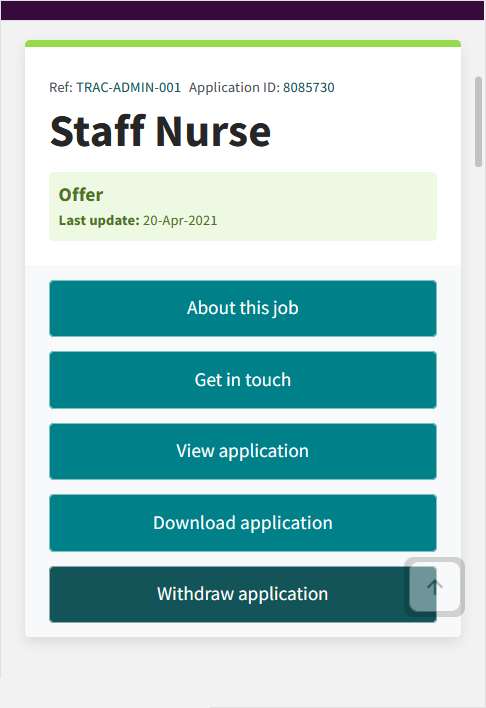 3. Task list and upcoming appointments
Displays application-specific tasks that require an action from you (e.g. booking your ID check appointment). Booked appointments such as interview and ID check will be displayed here too.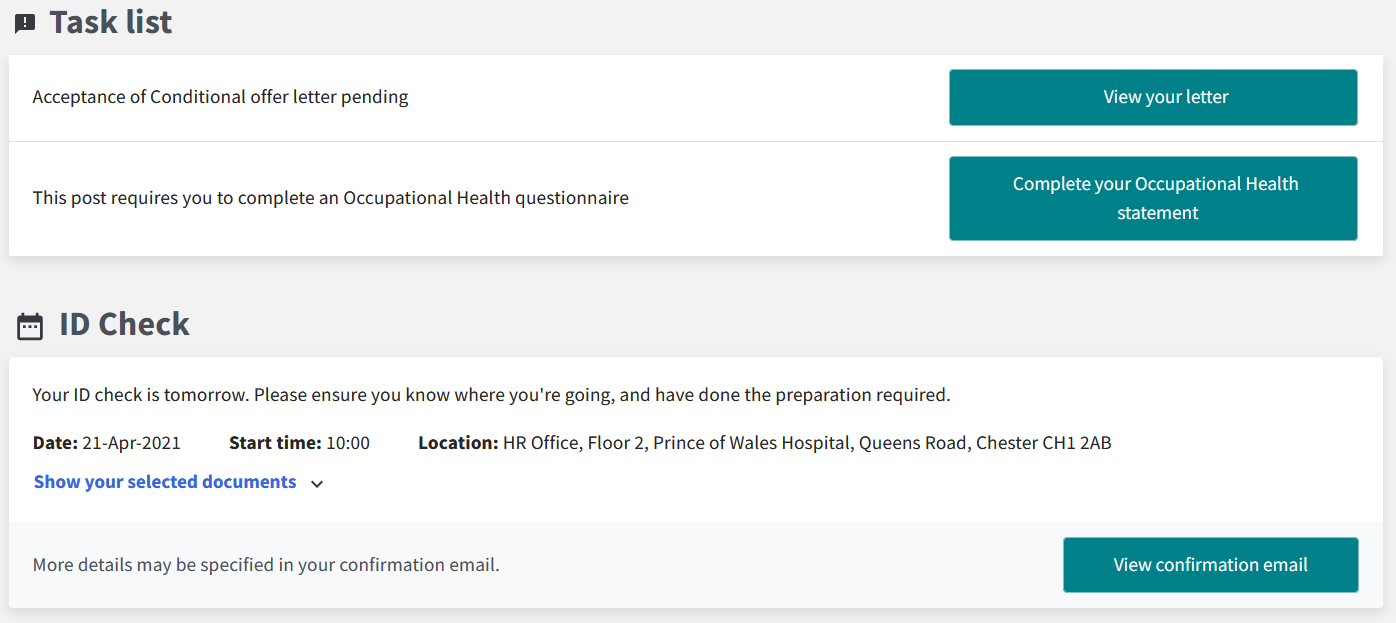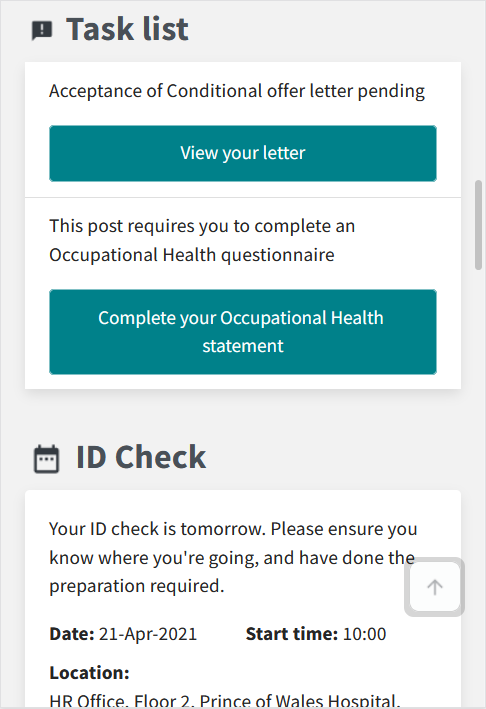 4. Employment checks and Letters of employment.
Employment checks - you will now be able to track the progress of ID checks, Convictions checks, Occupational Health checks and references.
Letters of employment - any letter that you receive will be displayed for you to view at anytime.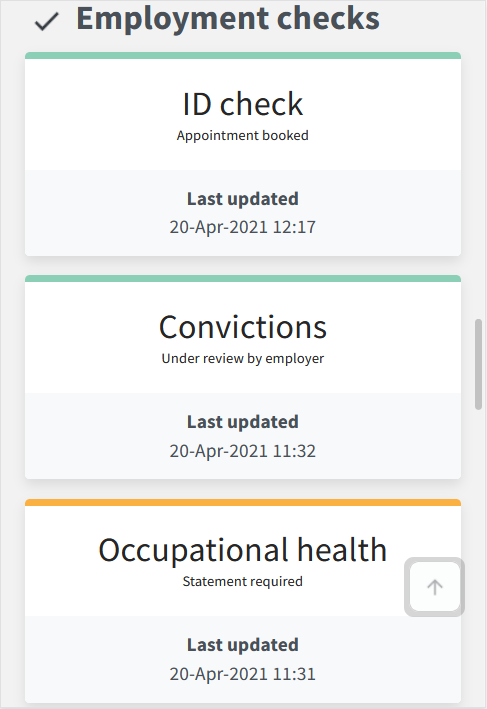 5. Application history
A full visualisation of your application history from start to present, including dates for appointments and interviews. Key application status changes will be included as milestones.